Long time no post! Tryin' to finally get back into tha swing of things. Today I have a sorta funky outfit for you...and the funny thing is that I wore it on Easter, haha! Josh & I went with our friend Michelle to a popular rhododendron garden in our city, and there were so many cute families picnicking in all pastels. I must've looked like some sort of weird evil witch, lol.
Leggings & top are by
Romwe
!
~Here's the song that inspired my post~
(Mostly cause Sunflowers remind me of little medallions!)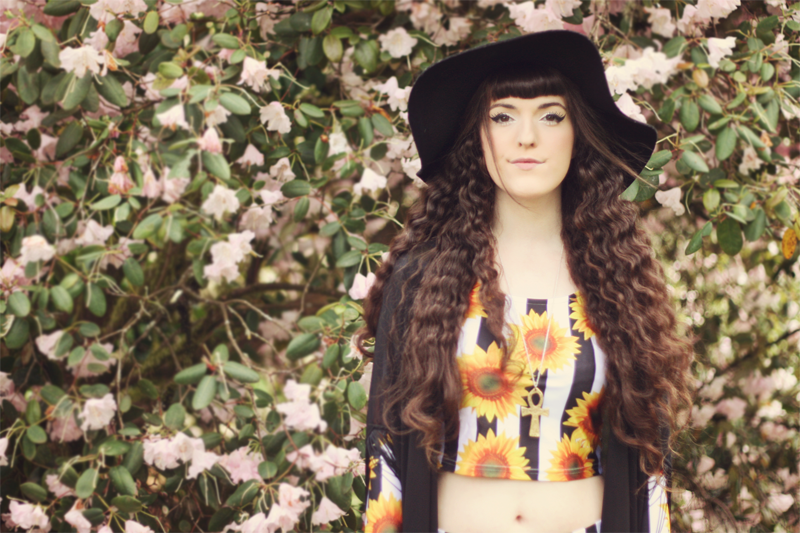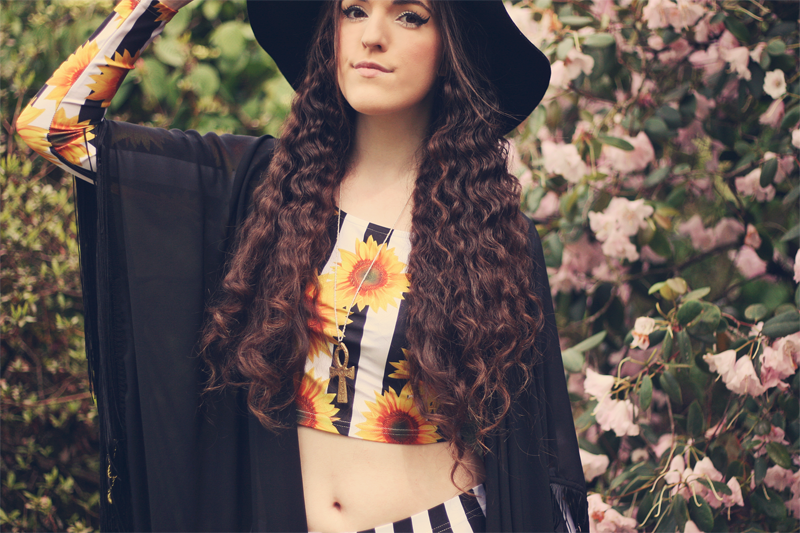 Made this necklace myself! :3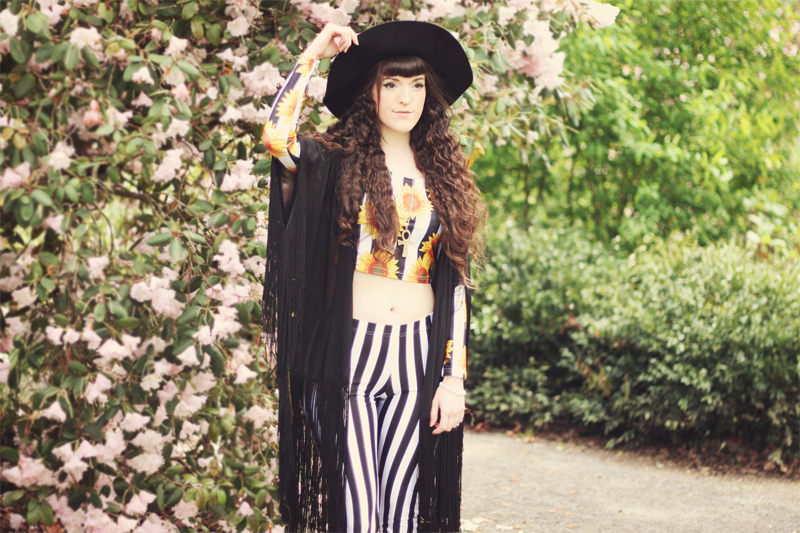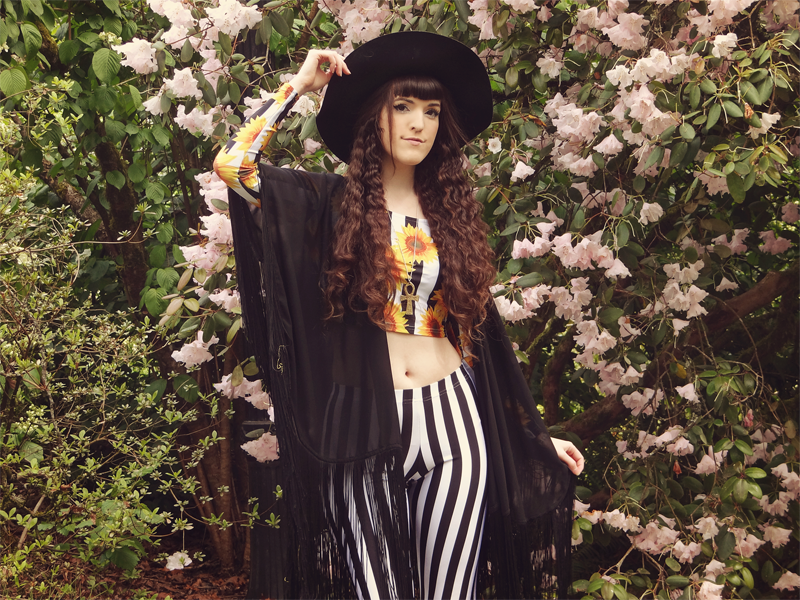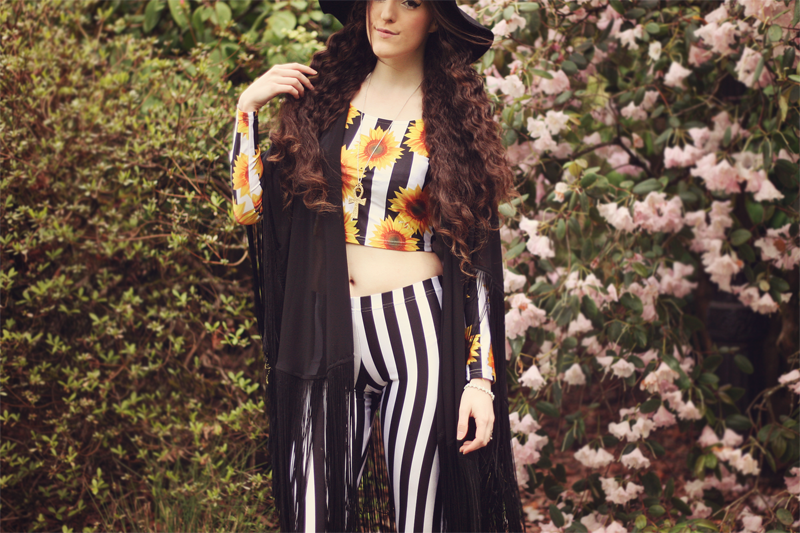 Shall by
Vesst
! I really really love their stuff, they have a lot of cheap black shit, which I am deff. all about.
Thanks so much for looking at my blog, and have a wonderful rest of your day!!
~xoxo, ashlei louise~