For those of you who celebrate, Happy Father's day!! (Well, tomorrow anyway). For this occasion, I was lucky enough to be contacted by a company called
Xperience Days
who let me take my dad on a lunch cruise last weekend on the Portland Spirit along the Wilamette River!! (Also haha, my dad is totally squinting in this photo!!)
I really love my dad, and he works so hard every day to support our family, so he really deserved this little cruise, I think! I hope I can treat my mom to something awesome next Mother's Day, too!
My dad really likes this song, so I thought I'd include it in this post! It's called "It's a Long Way There" by the Little River Band. If the video player doesn't work, just click to view on Youtube!

There were so many little sailboats EVERYWHERE. It turned out to be a really great day, so it seemed like everyone and their grandma was out playing around in the water!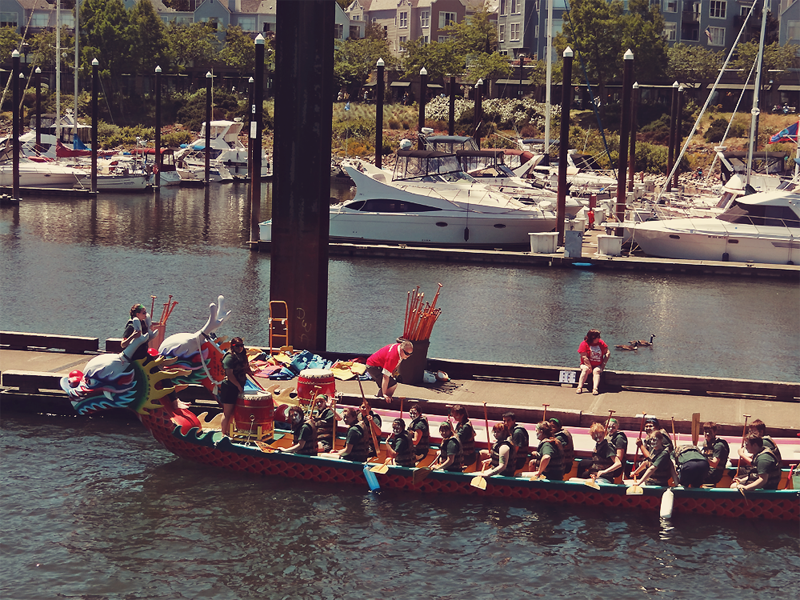 Dragon Boats! There seems to be a pretty huge community of people here that love them!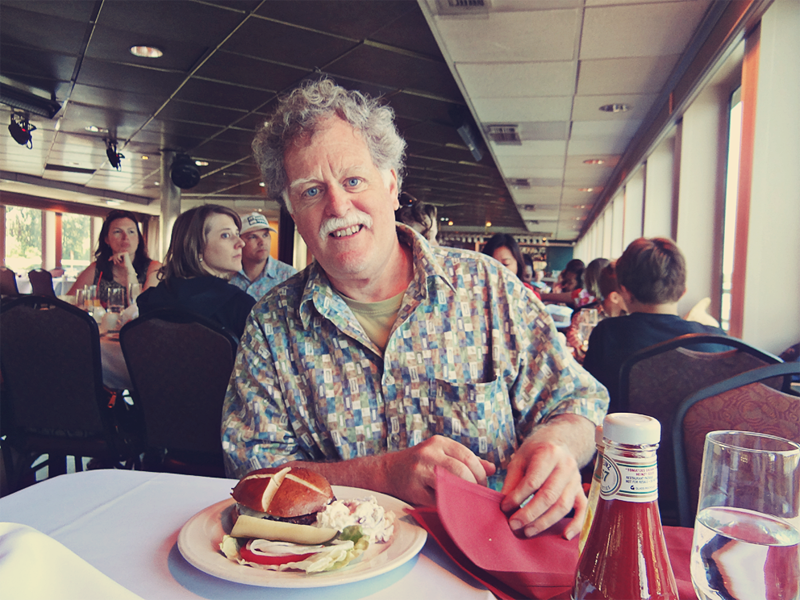 Jim is really excited to eat his burger! These things were fuckin' massive.





There were a lot of floating homes, too! They were really pretty, but I'm not really sure I'd trust living on one, haha.





Some of the skyscrapers of the City of Portland in the background! As you notice, we tend to have short and wide skyscrapers rather than super tall ones--we actually have a law here on the height compared to width of each building, so that the natural scenic skyline isn't ruined with buildings! (Not surprising that we're also basically the greenest city in the entire United States, too!)

While taking these photos outside it was SOO windy! When I came back inside and looked in the mirror my bangs were EVERYWHERE, haha!





This was the captain! He was really nice and showing this kid how to steer the boat! All along the cruise you could hear the captain on the loudseaker telling various facts about the boat, Portland, Oregon, and the river. I actually learned that the Willamette River is one of the few rivers in the entire world whose current flows to the North. So strange!!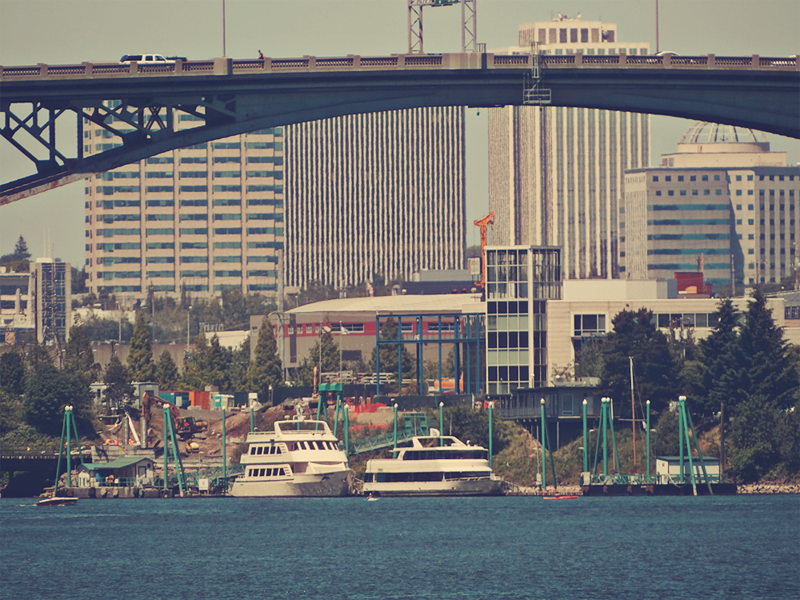 More big ships!!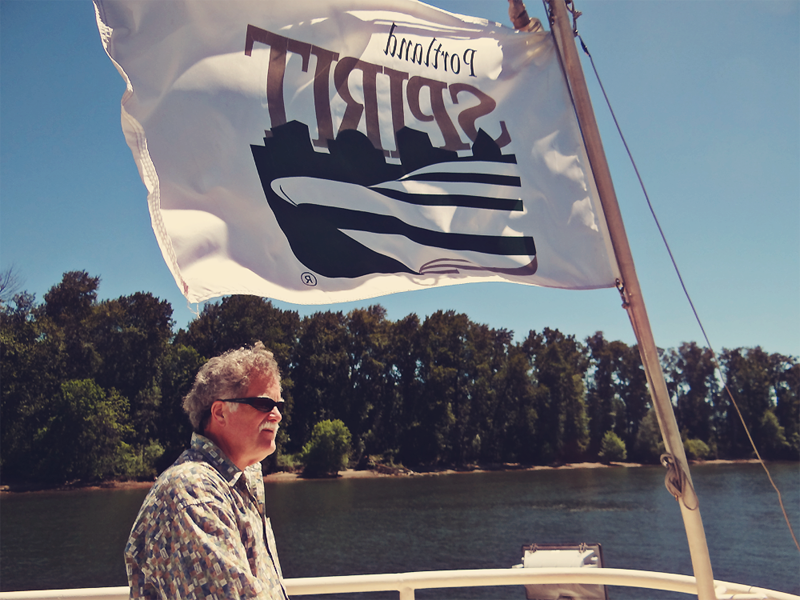 My dad looking stoic, haha! I'm really glad he had so much fun on the trip!!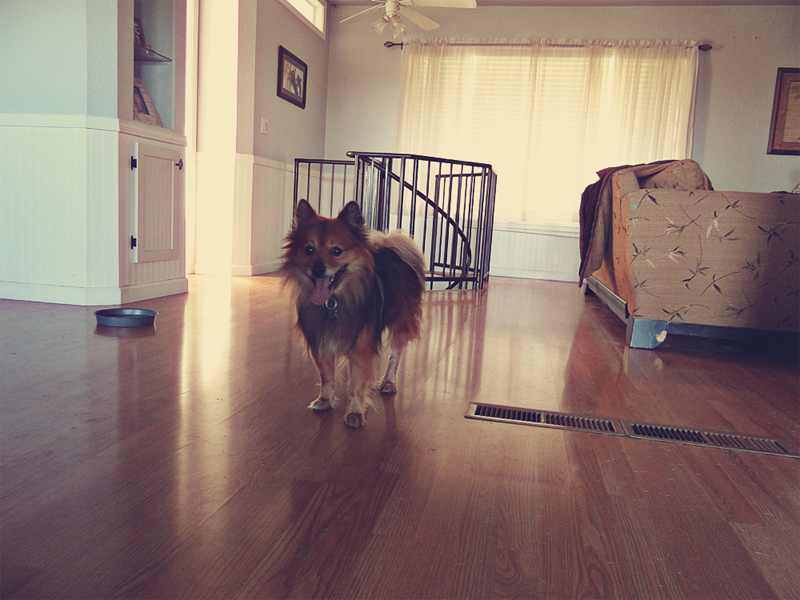 My parents came to visit from out of town to come on the cruise, and when they came, they brought my dog Kibo with them! He was so excited to see me, I thought he was going to wag his little tail off!
I was actually looking through the
Xperience Days website
and you can buy some pretty cool "Experiences"! The entire premise of their website is that you can buy a day of fun with different options they have. For example, you could go for a
hot air balloon ride
, go
whitewater rafting
(which was almost the experience we picked instead of the lunch cruise!) or...you could even be in an
AIR COMBAT MOCK DOGFIGHT
. Like, are you kidding me?! How badass does it get? (I'd love to try that one someday!)
I'm really thankful they invited me to have an experience with them, and I would totally use their services again!
Anyway, I hope you enjoyed looking at this Father's Day post--I sure enjoyed the lunch cruise!!
I love you dad, thanks for being a great one!!
Thanks so much for takin' a look at my blog, and have a wonderful rest of your day!!
xoxo, ashlei