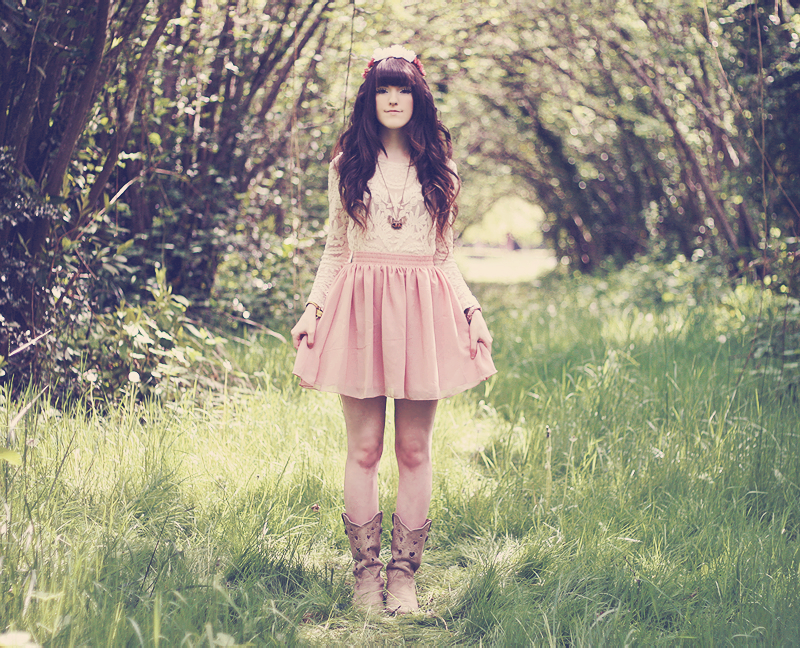 Wore this recently hanging out with my friend
Michelle
again, who was, as always, nice enough to take some photos for me! Although it's still spring here, it's actually starting to get really hot for Oregon! (Like in the upper 80's!!) Is it nearly summer where you are? If so, how hot is it?!
This place is seriously so magical! Probably why we keep coming back to it over and over again!

Really loving the lace detailing on this top--it's kinda see though, but still elegant!





Got this necklace from
Oasap
as well! I like to this of it as a scarab, even though it's pretty abstract as to what type of bug it is!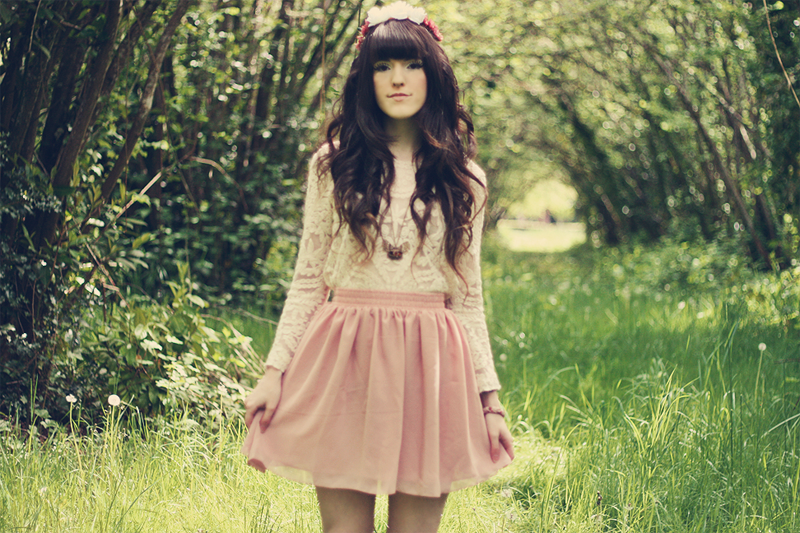 Last but not least, this amazing floral crown is by Tevin Vincent!! For some reason it was so bright out we couldn't really get a good super close-up, but it's sooo pretty! I've tried my hand at making floral crowns myself, but they always end up sitting on my head super funny. This one is just perfect!
//I'M WEARING//
pink bracelet- Forever 21
So, what are your favourite spring looks? Are you guys into pastels, right now? Or something else entirely?! Let's hear it!
xoxo, ashlei