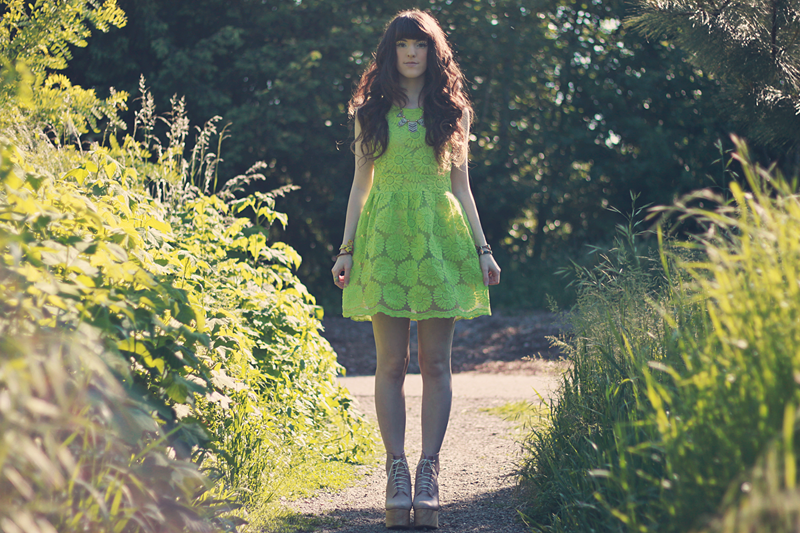 I actually have a strangely long post for you guys, today! I recently moved and am very far away from my friend Michelle who always takes my photos, but my friend Minkie has been nice enough to let me and Josh borrow her camera so that we can take photos again, yay! Our old camera has a pretty hard time holding a charge, so I'm really thankfull for my friends who have helped me out so much recently!
Anyway, this is one of the first real "neon" or "flou" items I've ever owned. I really liked neon when I was younger and felt like being bright any annoying, but I feel like this trend is coming back with force and in a much better way, so I'm actually going to talk about trends at the end of this post, which is not something I often do, so I feel like it might as well be touched on!
Also, I want to give specially attention to my shoes in this post. They're fucking AWESOME.
Deandri
is basically one of my new favourite brands ever!!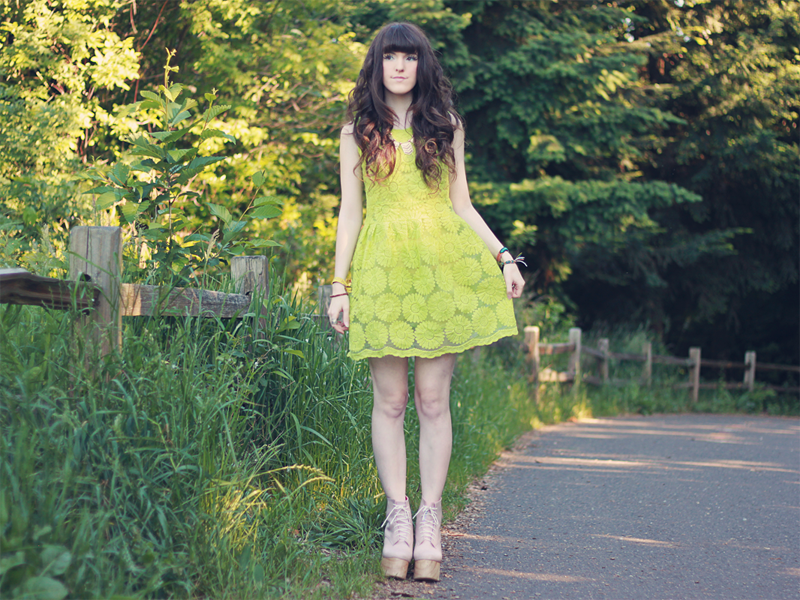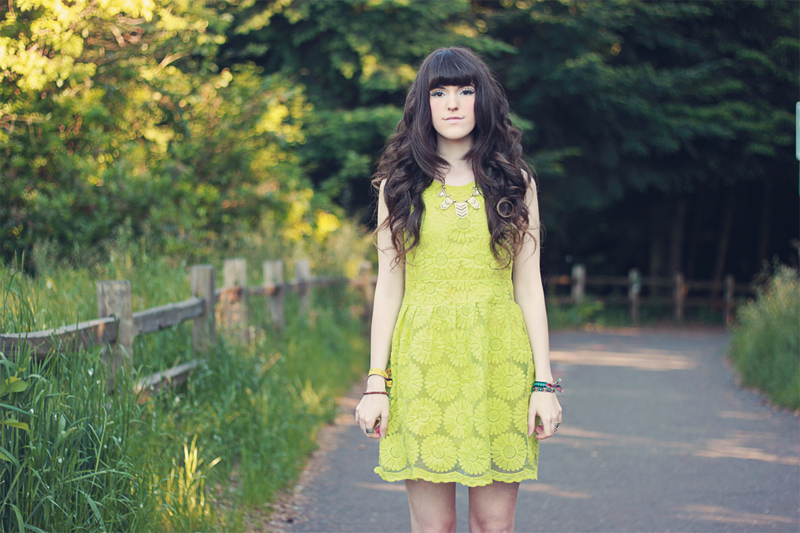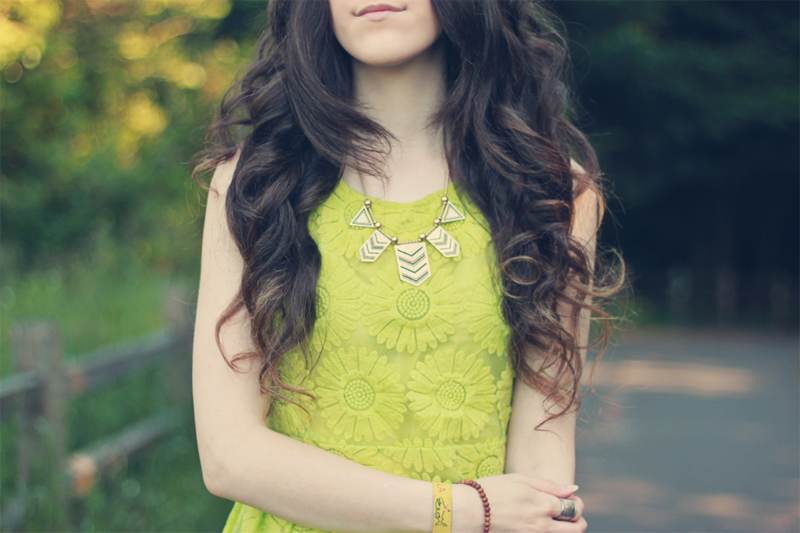 //I'M WEARING//
Now, on to the trends!
Neon Summer
This summer has been mostly about
floral
, monochrome and two-toned prints when it comes to fashion. However, this post is about neon colors and how this trend has been driving up over the roof this season.
Neon colors aren't only confined to your pink and orange colored lipsticks. They look just as chic and stylish when used in dresses, skinny jeans, heels, handbags and jewelry. Neons make bold statements about your character as well as make you appear more hip and daring.
Here are the top neon trends for summer 2013!
Dresses
If you're searching for a scrumptious look to steal the spotlight, a cute and short neon colored dress will do you justice The possible colors you can consider wearing are candy pink, fluorescent green, bright purple or delicious orange. The neon dresses currently available are sleeveless, with a tight bodice and a flowing frock structure.
If you're looking for some cute baby doll neon colored dresses,
Kate Spade coupon
and promos from other brands can help you save while shopping. Fashionistas have spent ages obsessing over the standard little black dress, and neons are the little black dresses for the season. You can also wear them in evening to your next Gatsby ball.
Colored Tights or Skinny Jeans
If you think it would be mundane to wear neon colored dress, you can find stylish neon bottoms. These bottoms are available in the form of translucent leggings, tights and skinny jeans. Translucent leggings look stunning if paired with a plain white top, or something along the dull side like grey or in the light blue range.
The colors that
celebrities
have been wearing religiously include candy pink and bright orange. You can even go for opaque leggings and skinny jeans to make the look more solid and strong. If you're really willing to take a risk, wear neon with a neon dress. Complementary colors are orange and blue or purple and green.
Shoes
Chunky wedges are in this summer. What makes them look even better is a neon color base. It's recommended that you go for any neon colored heels (preferably wedges) with skin colored leggings and a plain dress.
You can easily save on neon colored wedges through
online coupon codes
and other discounts that aren't difficult to find on the web. This look will make you feel you popped right out of the 60s. Sometimes it's good to revive a bit of the old style. If you're tired of wearing heels and your feet hurt, take a break by wearing one neon color toned pumps. They look adorable as well.
Accessories
The possible accessories you can pair with a look are endless. Form handbags, clutches to earring and necklaces; anything looks great. However, make sure you don't over-do it. If your look is simple and you're dressed in plain white, peach, tulle grey or powder blue, you can sport a large handbag along the tone of orange, pink and even yellow neon colors.
Yellow is quite a daring choice. Wear it only if you think you can manage to pull it off. If you want something simple and make a hint of fashion evident, it would be a good idea to wear tiny neon colored studded tops. You can also pair a plain white cotton shirt with a chunky necklace that has two different neon colors or even one.
Spend summer in style with neon colors all around you. Not only they'll make you be the eye of wherever you're at, but you'll look stylish and ooze panache.
I really hope you enjoyed this post, and as always,
xoxo, ashlei