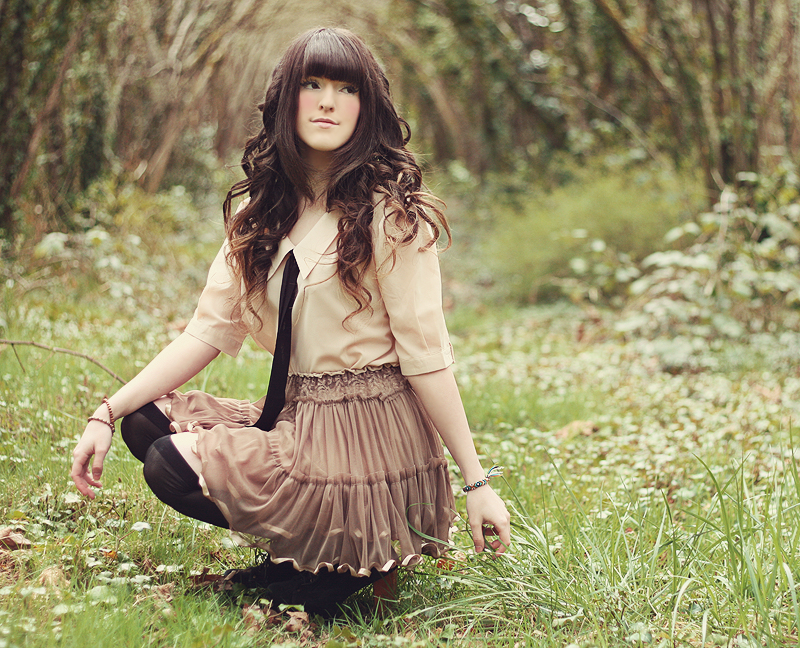 Sorry I'm posting these photos so late! I posted this look about a week ago on LookBook, but I posted it right as I was running out the door to go to Seattle with my friends! (Which I have a lot of awesome photos from, can't wait to share!!)
This look was taken by
Michelle
! Her, Josh, & I went on a little nature hike in this super awesome abandoned orchard I found the other day! It was a super magical looking place--all the trees sort of fan out and connect with each other at the top, kind of a canopy! It's funny, because I've driven past this location a thousand times ever since I was a kid, and I never found it until it was staring me in the face. I guess it's a lesson that sometimes you gotta stop and pay a little bit more attention to things a little closer!
(Top & skirt are by
Romwe
)
Here's the song that inspired this look-- it's called "Life Changes" by Casey Veggies
Near the orchard, there was a clearing with one long blossoming tree in the middle, and all the blossoms were floating around in the air! It was so angelic.
I can't get enough of this setting!! As pretty as it is, though, I feel so sorry for the trees! The ivy that's strangling them is an invasive species, and eventually this orchard will be all dying.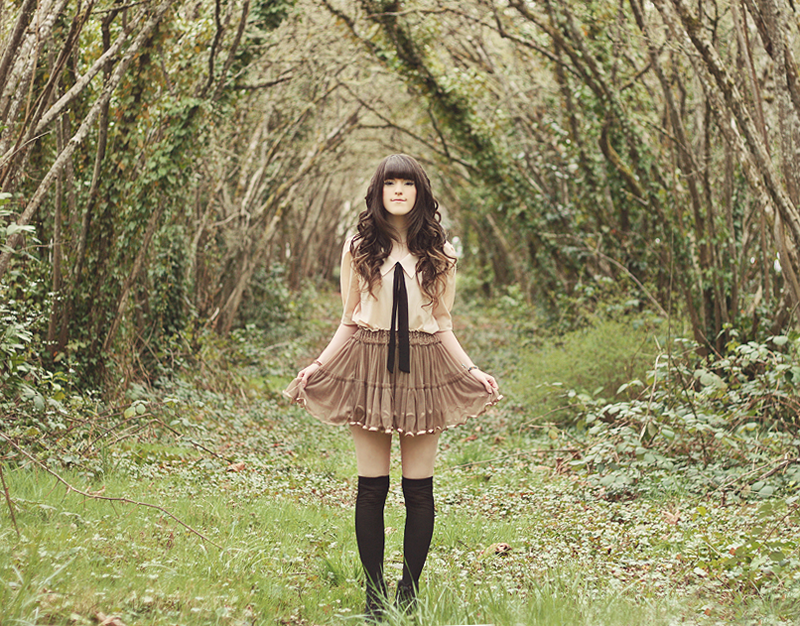 This kitty was watching us from far away. I like to think of him as the forest guardian!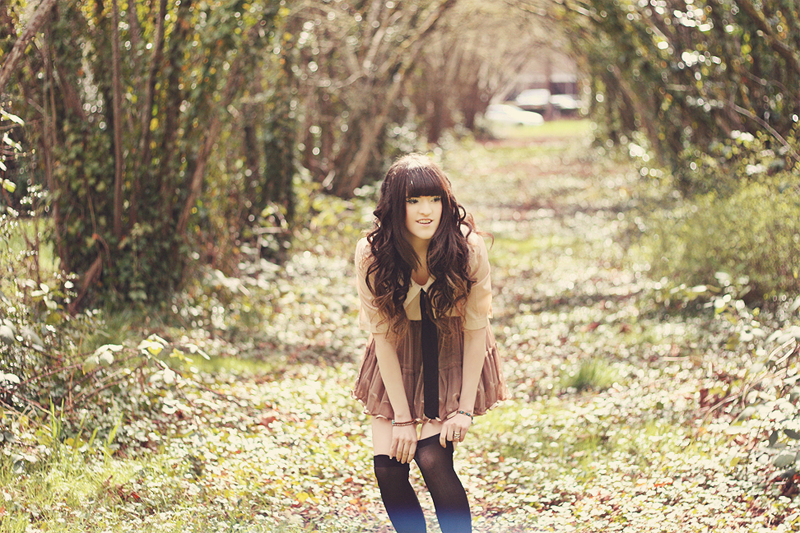 These socks fall down about every 3.5 seconds of walking, so this is usually me all day everyday when I wear these things, lol.
There were lots of squirrels, too!! This little guy was running around from tree to tree. Since they were all connected like a canopy, it was really easy for him to go from tree to tree without jumping.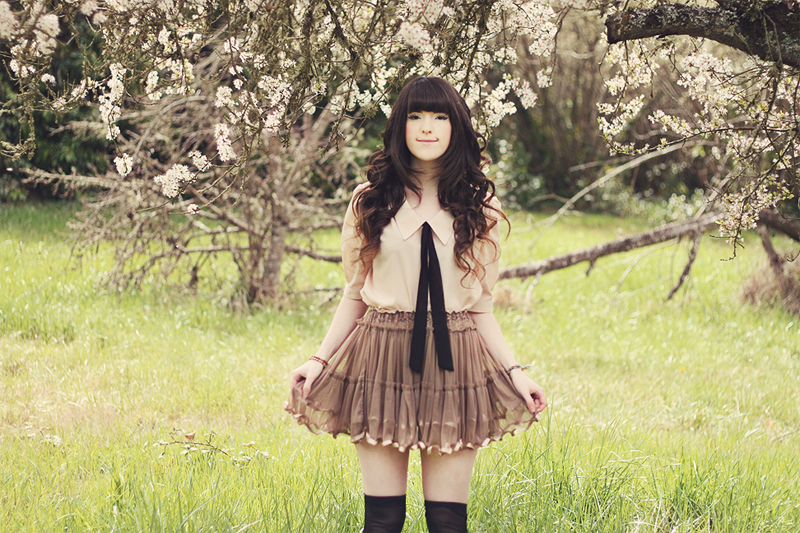 // I'M WEARING //