So today, I have a VERY SPECIAL giveaway for you guys!! My dear friend Bobby is letting me do a giveaway for this original game that he created! The LookBook.nu Board game, based off of the LookBook.nu website!! But before I get to the rules, I want to show off the prize because it's fucking rad!
In the game, you make your way up the "Hot" page just like you would posting on LookBook, and draw "Notification" cards which create events.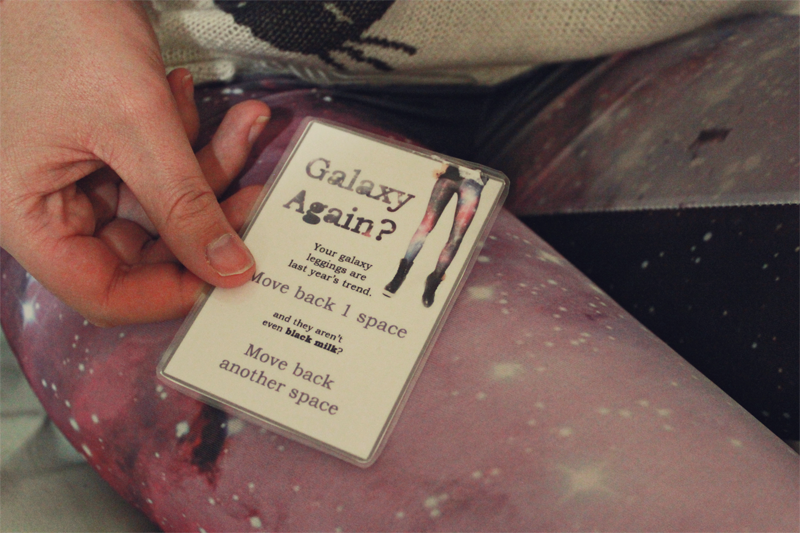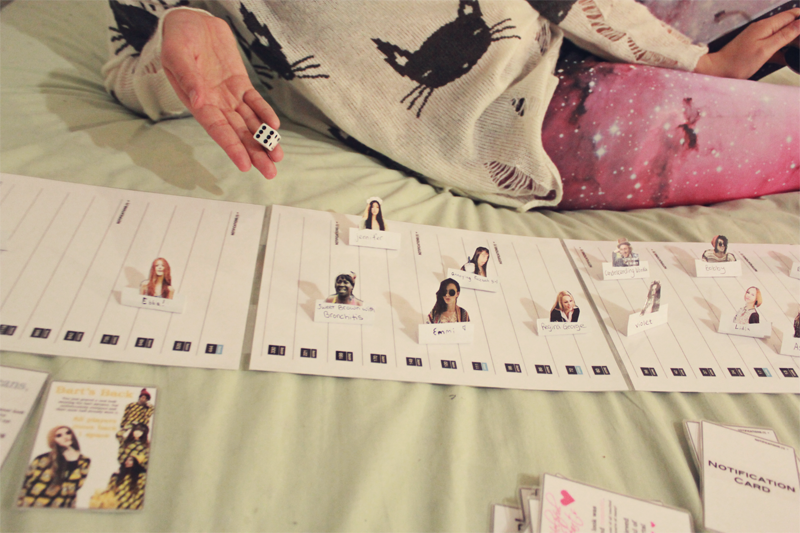 If you're further curious as to how the game is played, just watch this video Bobby made! It's super funny and I can't stop laughing every time I watch it!
-PRIZE-
-Comes in case and is laminated!
-You select 6 of your characters! You can even create your own!
-1 dice and 24 hilarious notification cards!!!
-RULES OF GIVEAWAY-
1. You must vote for Bobby in his Coachella contest that he's currently entered in, here. (He's the guy with the guitar case!)
2. You must leave a comment on this blog entry with your e-mail address, so that I know you've entered!
-ADDITIONAL ENTRIES-
If you would like additional entrees into this contest, you can receive them 2 ways:
-If you share Bobby's Coahcella look on one of your social media outlets (Such as Facebook, etc.) you will receive 5 additional entries. You must share in your comment here the link to where you shared Bobby's link.
-You may vote for Bobby once every 24 hours. If you do this, comment on this blog entry again to let me know you have entered again! You can repeat this until Monday, March 18th when the contest ends.
Here is the entry Bobby made into the Coachella Contest!! I really think he deserves to win--his outfit really best captures the mood of Coachella!!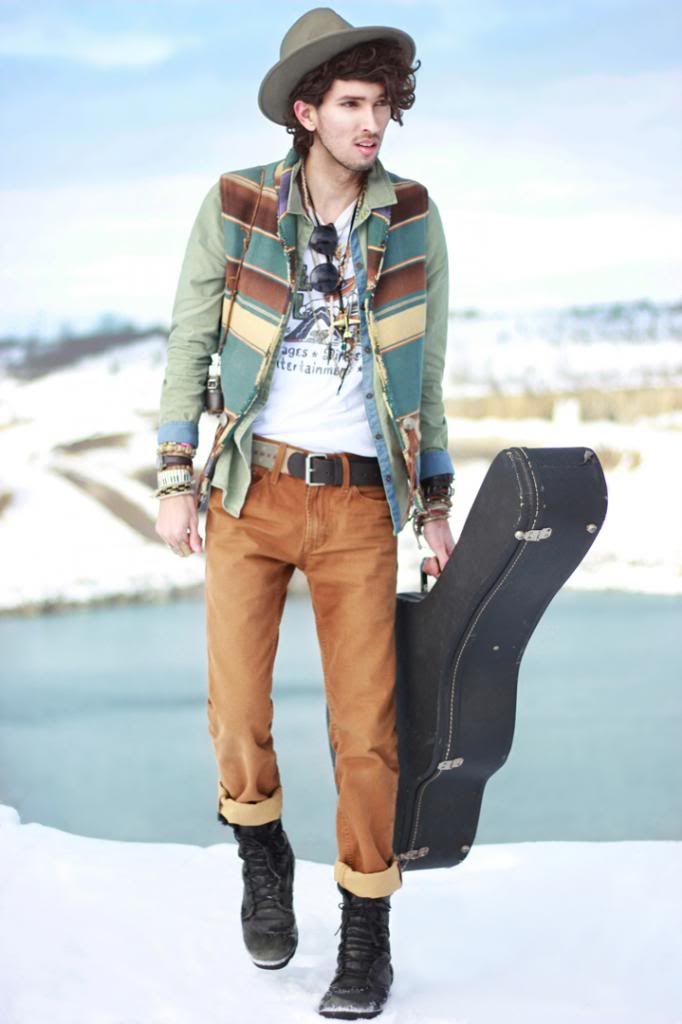 Anyway, I hope you guys love the LookBook.nu Board Game and Bobby's look as much as I do!!
Winners will be chosen via random.org.
Good luck, everyone!!
xoxo, ashlei