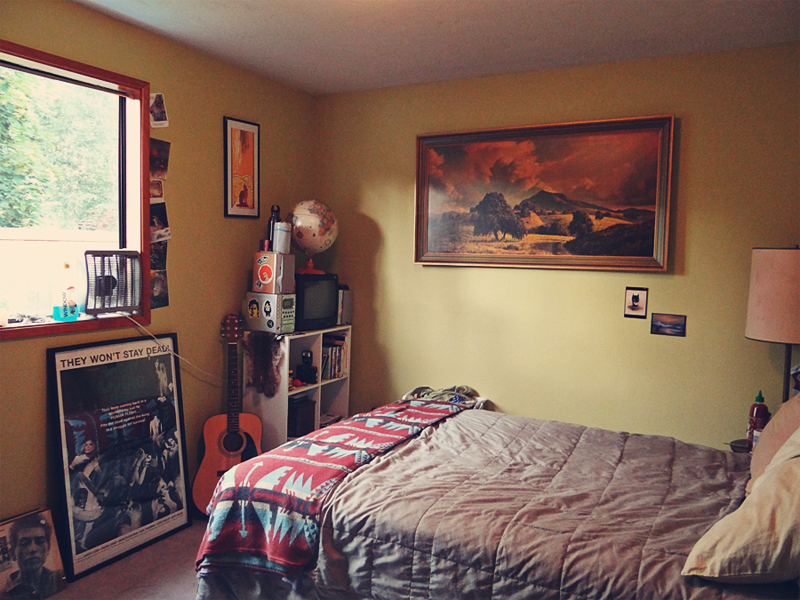 So I've actually had most of these photos since summer, but never got around to posting them! Fairly soon Josh & I are moving from where we live right now to another place for awhile, so since this room is about to be kaput I figured I'd pay homage to it!
It's a pretty small room, but as you can see we have a lot of things to fill it up with! The blanket on the end of the bed is actually a poncho from Urban Outfitters. I think my favourtite part of this photo is my rabbit pelt neat the TV. I saw it once at a gift shop and it just looked so sad, I had to buy it.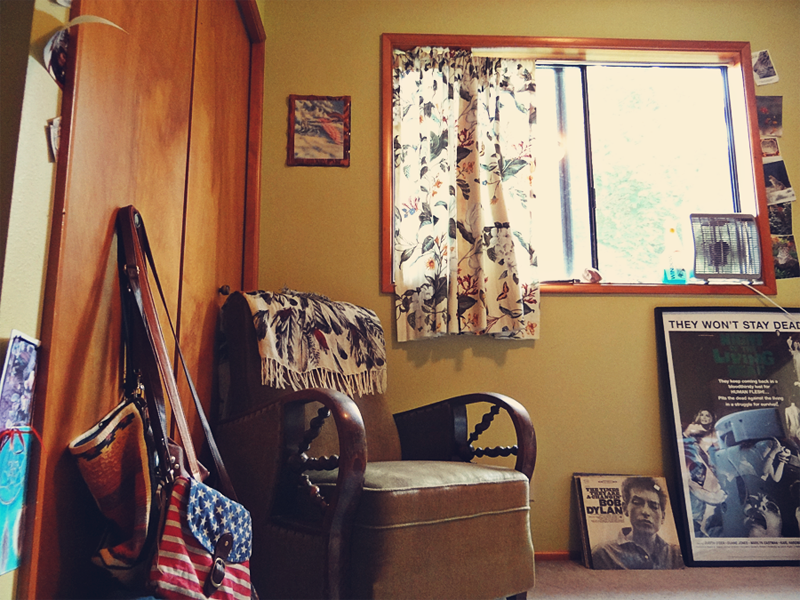 Probably can't tell, but the photo on the wall is a crazy rainbow and pink pegasus painting from the 70's!
I actually made that dream catcher! My best friend taught me how!!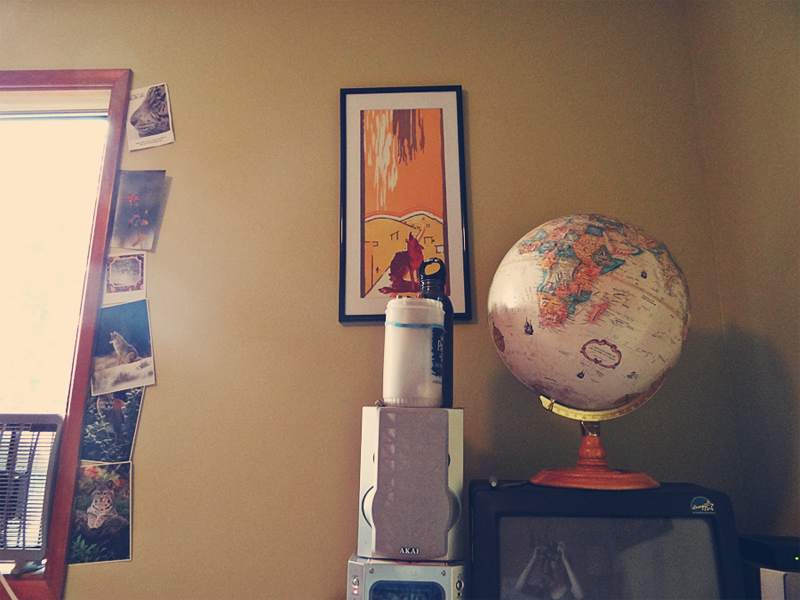 Got the globe from some people across the street for free when they were moving out! As you can tell from our TV, we're not really too big on watching TV, haha! Wolf print is from my best friend from high school--she got it from a graduate student from her college!
My cluttered desk!! As you can tell, I like flowers and cats and birds motifs. And anime, haha!
The awesome pink floral frame is from
Paccony
!! I swear I'll never drink that alien head tequila--got it in Las Vegas!!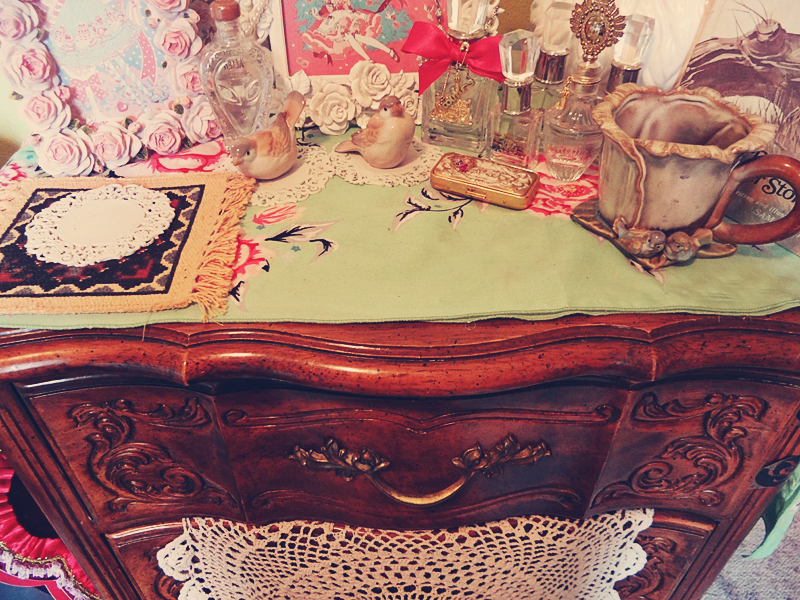 This side table is a favourite thing of mine. It was $10 from Goodwill, go figure!!
I actually got this scratching post toy from
Paccony
as well! My cat Bounty really likes it!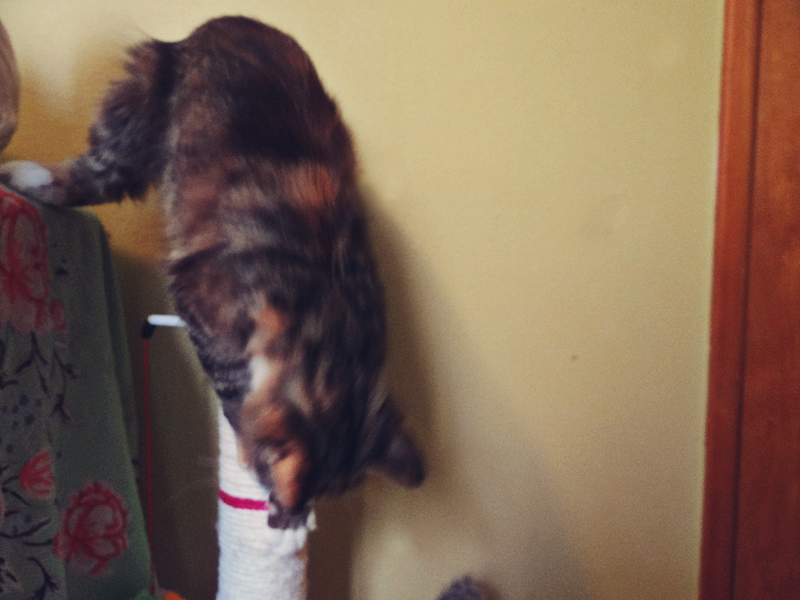 She's pretty talented and can stand on top of it! The other day she was jumping around chasing reflections, and she TOUCHED THE CEILING. I can't believe her sometimes!!
Bite bite bite!!

So, what do your rooms/ houses look like? I'd love to see! Since we're moving, I'd like to get decorating ideas...and I always love seeing how other people live!!




xoxo, ashlei