I've been following
Pacsun's
Golden State of Mind blog for quite some time now. I remember last summer as I was shopping locally for my summer trip to Las Vegas with my friends, I bought a bag at Pacsun and saw advertisements for the
GSOM
and thought they were super neat, went home, and checked out
their blog
! I never dreamed that I'd later be teaming up with them for Spring 2013!
Anyway, I was lucky enough to get some awesome Spring 2013 swag, so check this awesome stuff out! (Even the box is rad, now my whole room smells like fresh wood!)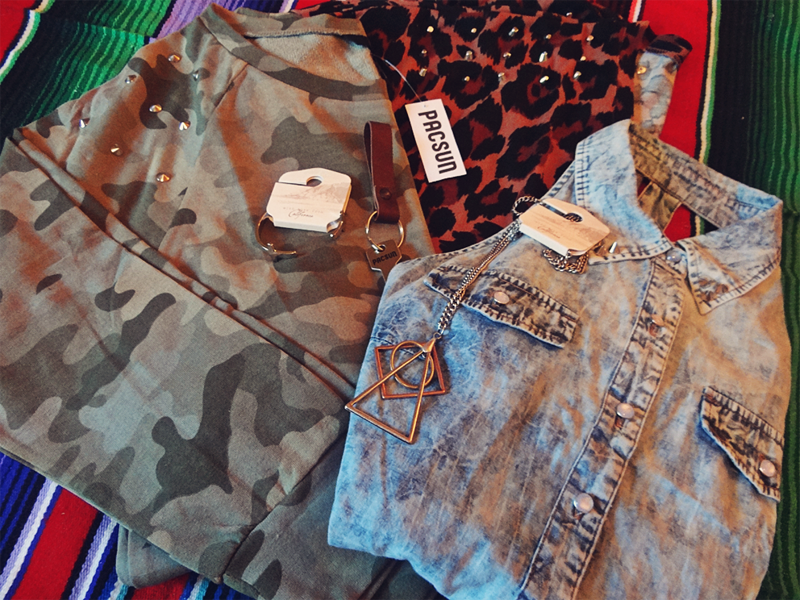 Super happy with everything inside, camo, denim, AND animal print?! Right up my alley. Even the blanket underneath is from them! We've really been needing a blanket for the back of the seat in our truck, so this will look great!



Cross bracelet, shapes necklace, and a neat keychain I gave to Josh, my lovely boyfriend & phtographer!


I totally can't wait to style all of these pieces in looks--please sun, please come out!! I want it to be warm!



xoxo, ashlei