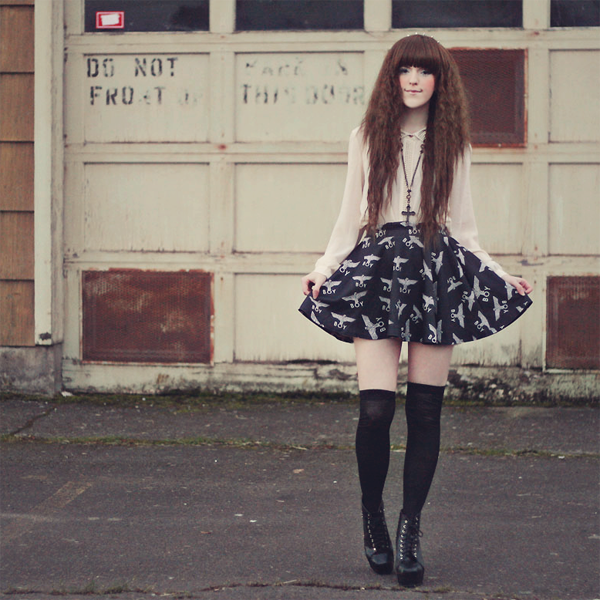 Yaaay so here's some photos my friend
Michelle M.
who I've known for like a million years took! She likes taking photos of faces, so although I generally find showing faces to be pretty unnecessary to fashion blogging, here's my squishy little face.
This looks is named Fatal Familia, after the illness
Fatal Familia Insomnia
. It's genetic (so don't worry, you don't have it if one of your parent's doesn't!) but basically one day you wake up and NEVER GO TO SLEEP AGAIN. Ever. And then you die approximitaly 6 months later. All the while having vivid terrible hallucinations, I'm sure. There's this one guy I read about that didn't die though, and has lived for like 20 years without sleeping, and runs a very successful farm. Way to cheat death, guy! You're awesome. Anyway, I suck at sleeping recently, so whenever I do this disease comes to mind. I'm actually writing a screenplay about it! It's awesome, I promise.
Oh P.S., the hair is a WIG, from
AbHair
!! It's pretty similar to my own hair though so if you didn't notice at first I wouldn't be surprised!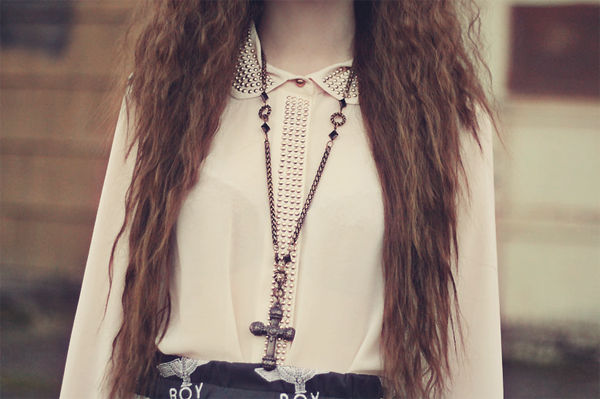 Michelle's photos are really good! I want a camera this nice someday, too. Josh was taking pictures of me at the same time, and although they're both good photographers, it was amazing just HOW different their photos were turning out based upon the camera. It was a real eye opener!!
Again, BOY LONDON skirt is by
Romwe
!!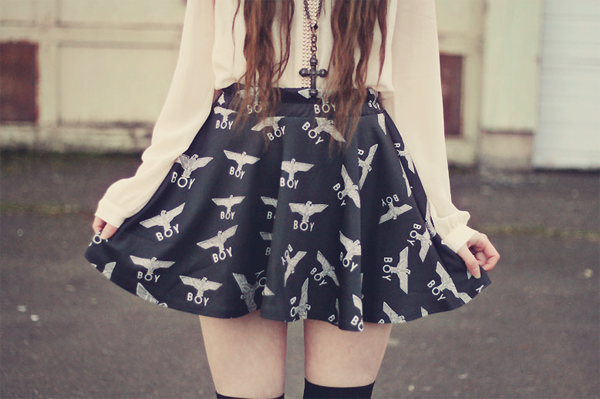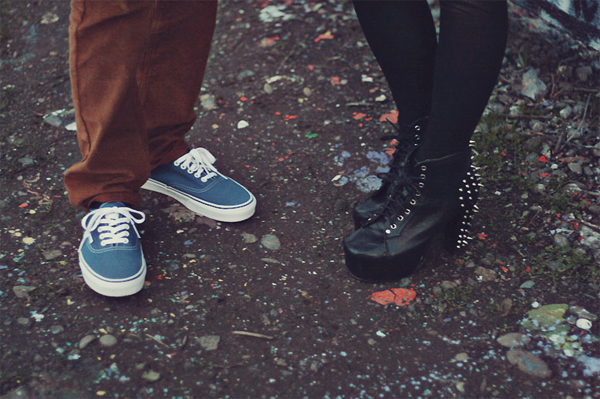 Our little feeties! Lookit mah boyz fresh kicks!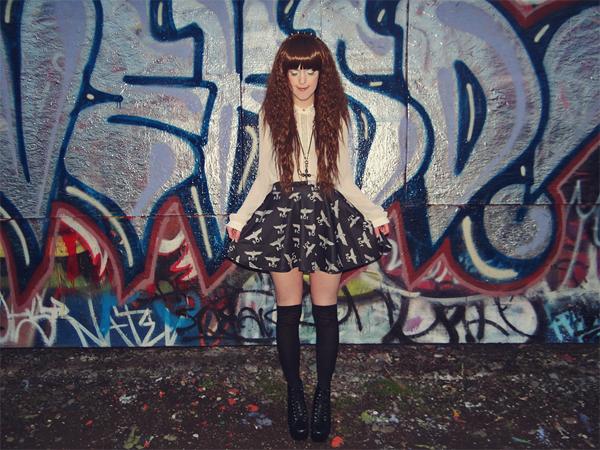 Some flash photos Josh took! These are at a local graffiti wall, so the art changes a lot. There was a better photo of my against a different part of this wall but there was totally a hairy wiener and balls in the background HAHA.
My squishy little face again haha.
RUNDOWN
spiked headband- Hot Topic like 5 years ago
socks- Don't know!
xoxo, ashlei