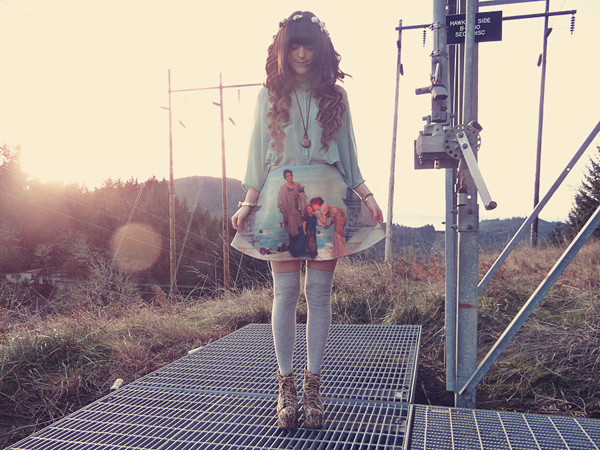 Hellooo long time no post! It's actually sort of gross how many things I have to post to this blog and haven't had the chance to. I'm sorry for being a bum! Happy New Years, by the way! I totally have a rad NYE post coming too, but if I posted everything right now I'd totally be making like 5 posts in one day, haha.
Anyway, this look is totally named along the theme of dreams! A false awakening is when you "wake up" in a dream, thinking you've actually awakened, when in reality you're still sleeping. This can happen over and over again a bunch of times before you actually wake up! Sometimes I find dreams like this can be prolific, but mostly they're just shitty in that annoying
Groundhog Day
kind of way.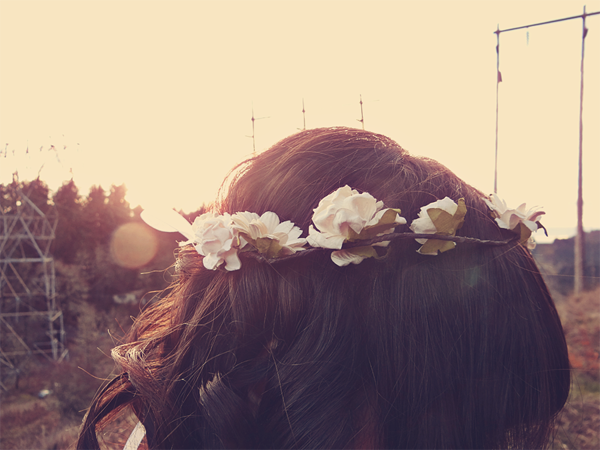 Again, painting skirt is by
Romwe
!!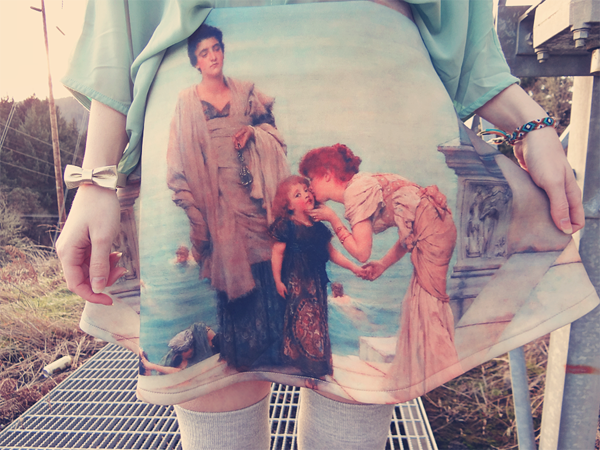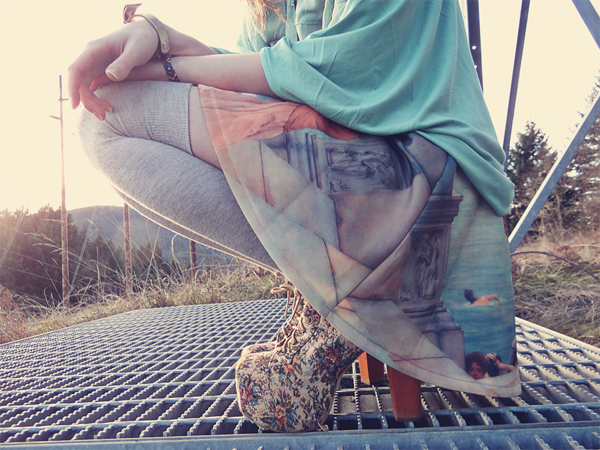 xoxo, ashlei