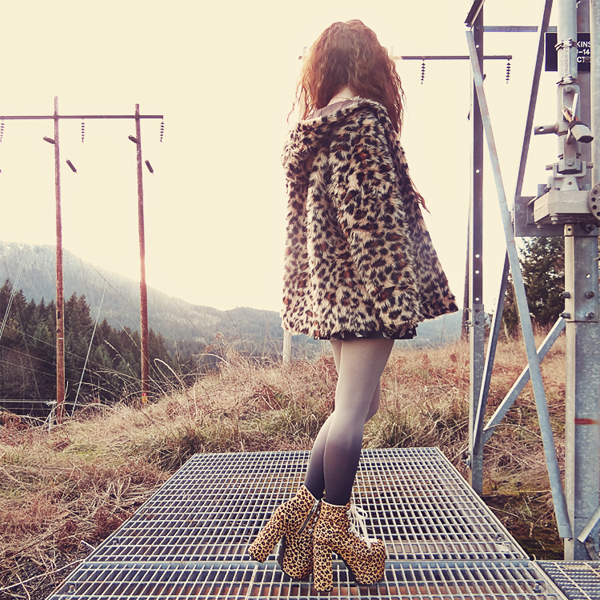 Aruuugh there's snow so close I can SEE IT!! It's what I'm looking at, in this photo. I wish that is was at a lower elevation so I can have a snow day, since I'm still secretly still like five or something. Anyway, finally styled my UNIF Hellbound heels for a look! They're so much taller than my Jeffrey Campbell lita's! Lita's are a breeze to walk in, but these...I sort of feel like a need a helmet. Won't stop me from climbing mountains in them, though!
(Coat is from
Bang Good
)
Here's the song that inspired this outfit! It's "Do It Again" by Steely Dan.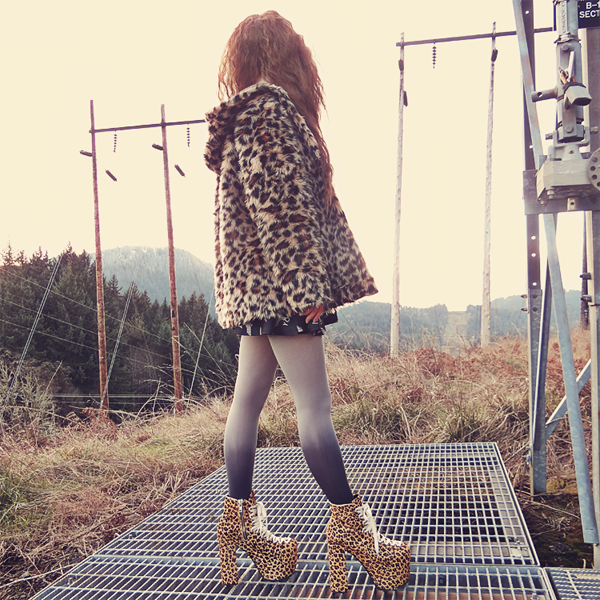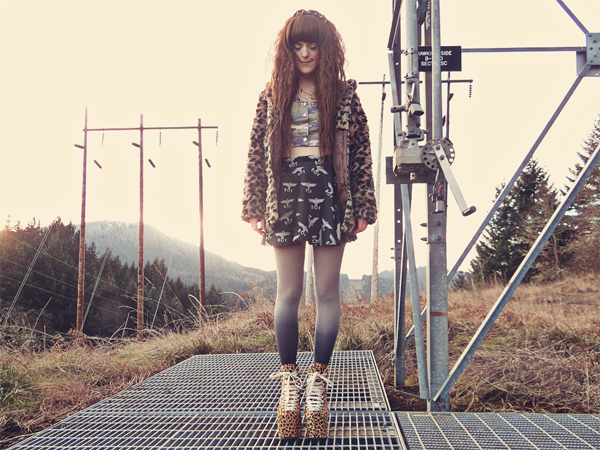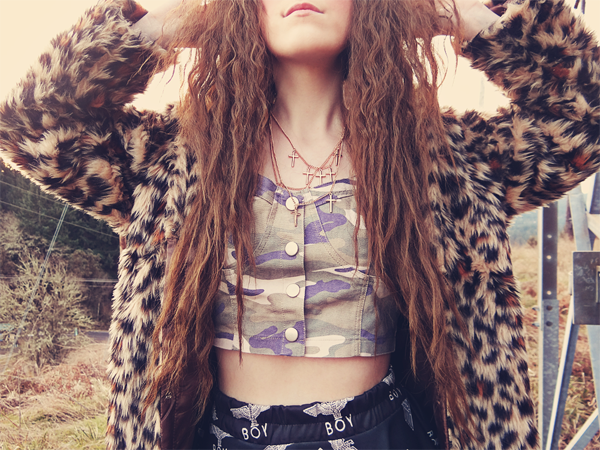 Camo crop top oh yiss. Top, skirt, necklace, AND tights are from
Romwe
!!
Awesome tights from
Romwe
!!
RUNDOWN
shoes- UNIF, Nasty Gal
xoxo, ashlei