Bonus points if you know what this title is from!! Anyway, dress is from
Beginning Boutique
, and vest is from
Romwe
!!
Also, if you happen to celebrate Christmas, Merry Christmas! If not, then happy Holiday's and winter solstice and all those things to you all!! Sorry this outfit isn't holiday related--it's been raining NON STOP here so I can't really get that many decent photos, it's poopy!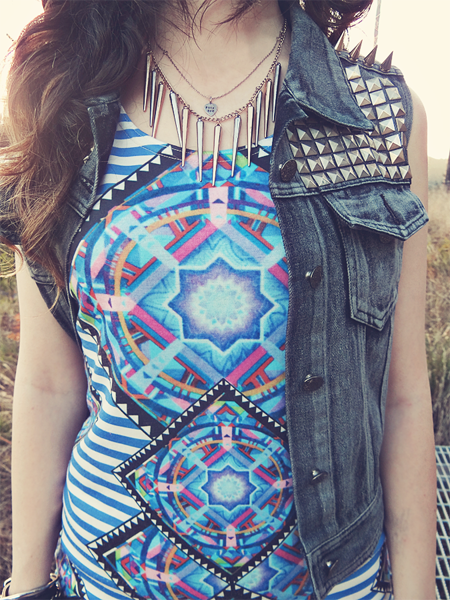 I LOVE the spikes on this vest uuuugh.
Love the kaleidoscopic look to this dress!!
Also, before this post is over, I wanted to share that I found a really affordable body jewelry place online called
Fresh Trends
!
RUNDOWN
vest, spike necklace, & skull bracelet-
Romwe
other bracelets- gifts
socks- dunno!
shoes- Jeffrey Campbell
xoxo, ashlei