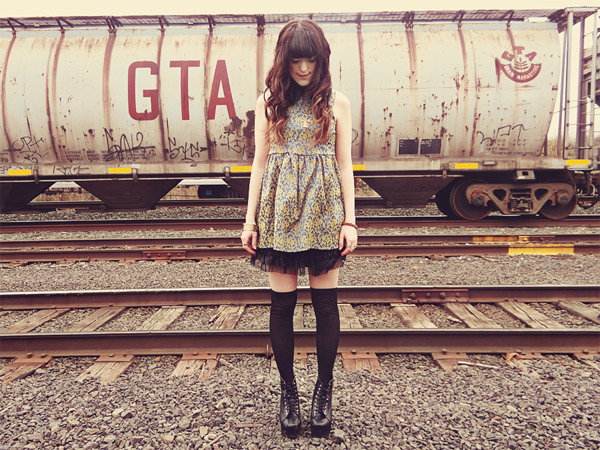 This is what I wore recently to hang out with my friend Nori!! It was seriously so fucking cold this day...it was foggy too, so it felt even colder. I generally get overheated super easily, but nope, not then. I was freezing!!
Dress is from
Romwe
, and shoes are from
Sammy Dress
.
Isn't the dress so pretty up close?! It's so baroque!!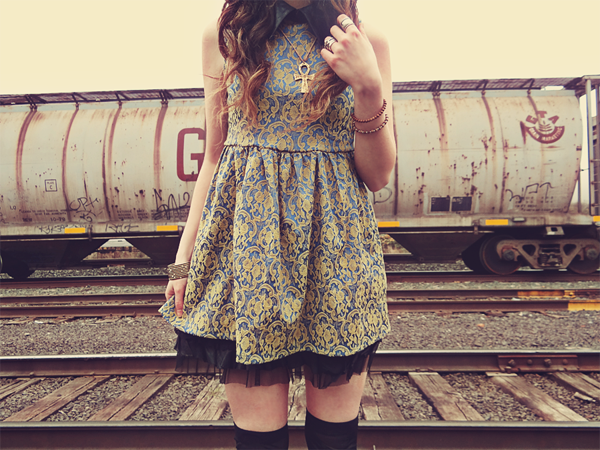 These shoes from
Sammy Dress
are quickly becoming my new favourite pair of shoes. My friends like to call them "ball stompers." :P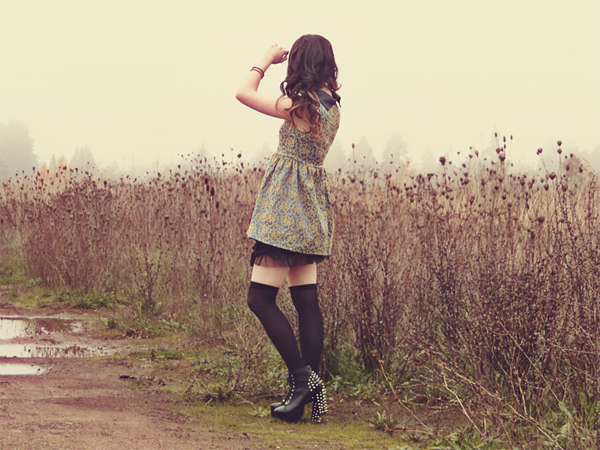 We were driving around looking for abandoned places to take photos at, using some directions we found online. We were looking for an abandoned warehouse to hang out, but it must have been torn down years before, because it wasn't there any longer.
Oddly enough, the day after we took these photos, as found out that this EXACT same location was used in the Solestruck On the Road campaign. It was so uncanny! I bet they came there looking for the same cool building, but couldn't find it either, and just took pictures where we did, haha! Here's a video of the location, it's at about 3 minutes and 14 seconds in. (And the super weird thing is that they took the shots in Eugene, the smaller hometown that I grew up in, NOT Portland, the bigger metropolitan city!)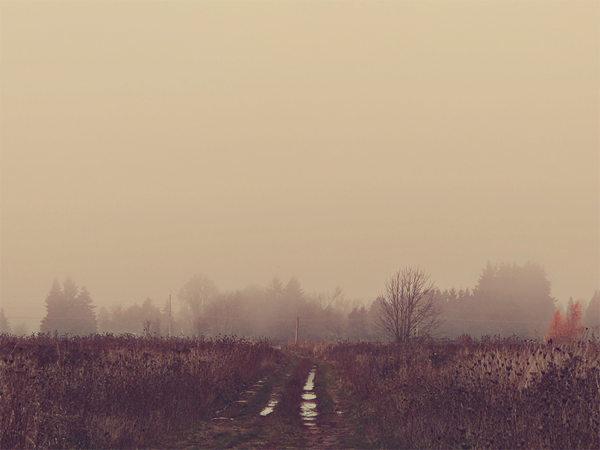 It was so foggy, it was super neat!
Cute little Nori! I am actually not a giant, these are just huge heels and Nori is bite-sized!! I'm actually only 5'5.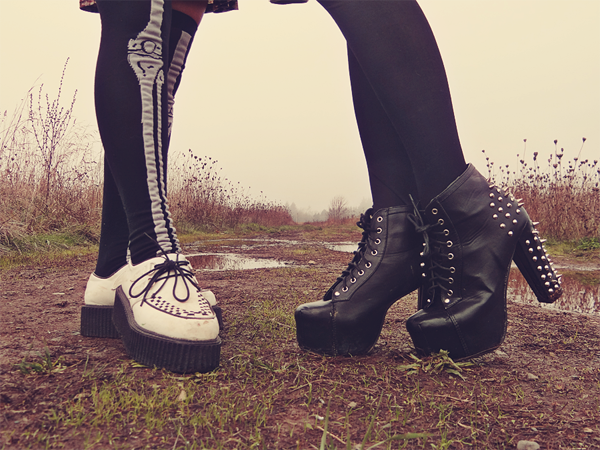 Her creepers and bone socks were soo cute!!
Josh being a little shit eater.
I have no idea what these things were for (something for the rails I think) but they were colder than shit when we sat down on them to take photos, let's put it that way, haha!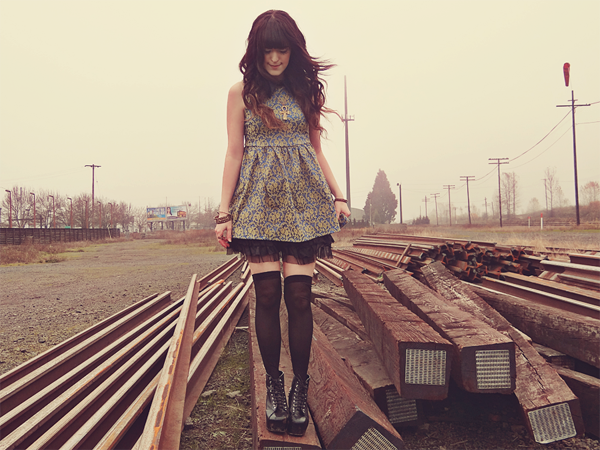 Cold cold cold cold
RUNDOWN
socks- I don't knooow
ankh necklace- DIY