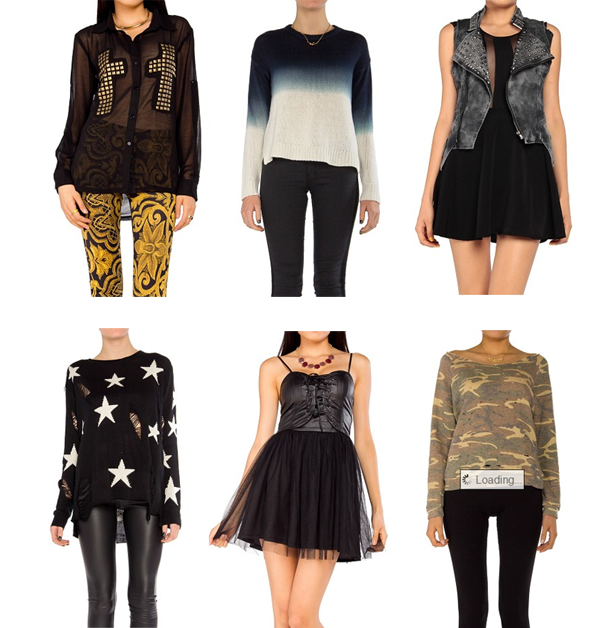 It's finally that time again--GIVEAWAY TIME!! To celebrate the holiday season, and the coming of the new year, this time I have for you a giveawa
y with
2020AVE
!! I'm really excited about this one. Above you can see a small selection of all the awesome clothing you could spend your $100 on at 2020AVE!!
PRIZE: $100 to spend @ 2020AVE (1 winner)
1. Find your favourite item on 2020AVE & share it on your Facebook wall, tagging 2020AVE's FB page in the post. Please write on the post "I love Faltering Bird and 2020AVE" so we know the post is for this contest.
2. You must follow this blog via Google Friend Connect along the right side of the blog, follow on Bloglovin', and click "like" on the Facebook page for this blog. (If you've already done this before, no need to do it again--that step is complete!)
3. You must leave a comment on this blog post with your e-mail address.
Giveaway will last from this Friday to next Friday (Dec. 28th-Jan 4th)
2020AVE
will announce the winner the following Friday morning at 9AM (PST) through a random draw.