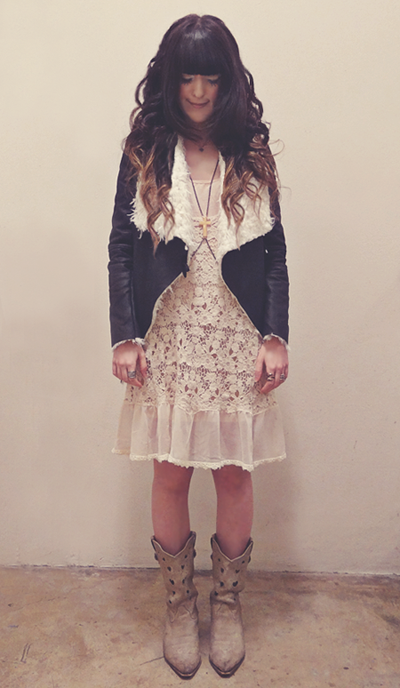 Today I am excited to share this look with you! Unfortunately it feels like it's been raining for like 40 days and 40 nights here or something, so I haven't really gotten a chance to take any photos! Sooo instead, you get poopy lighting, and an indoor look! Oh well. Anyway, my dress is from
Lulus.com
, and my coat is from
Romwe
!!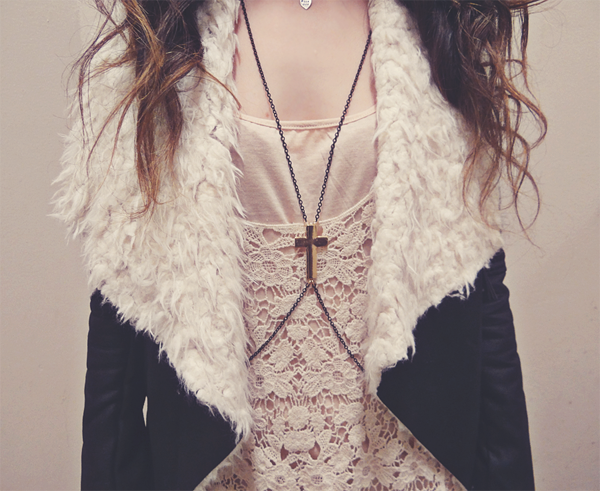 My facourite part of this outfit though, is the body chain! It's the first and only body chain I own. I used to think they were a bit silly, but recently I can say that in all honesty, I've begun to like them! This one is from Shop Lately, but specifically from one of the brands they sell,
Lily Wang
. I ordered a few things from her shop, and I'm really liking the quality.
Pretty gold little cross!!
RUNDOWN
body chain- Lily Wang on Shop Lately
Black Sheep stargazer crochet dress-
Lulu's
coat-
Romwe
boots-
Durango
xoxo, ashlei