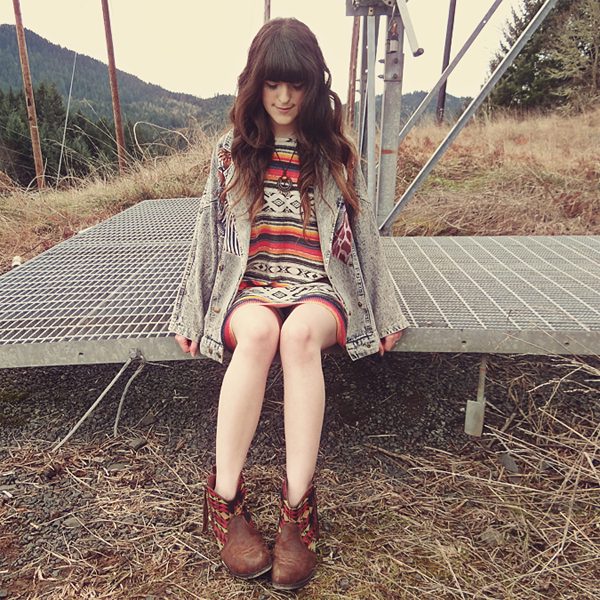 I have a lot of photos for you guys today!! I really enjoy this outfit, so I guess we just took a lot! I think my favourite part about it is how baggy everything is. It's pretty cold here, and although this might not look warm, I learned awhile back that it's actually not tight clothing that makes you warm--it's the pockets of air baggy clothes create that makes you warm!
Alsoooo here's a really cool song I want to share with you guys! (Might not be all of your cup of tea, but it's a classic! "You Gotta Move" by Mississippi Fred McDowell)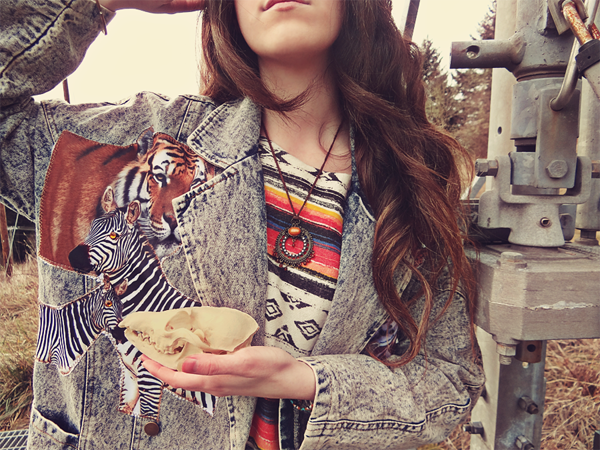 I want to introduce you to my little fox skull that Jenna got me for Christmas!! Isn't he/she awesome?? It's missing a few teeth buuut I like to think it was a little fighter and won lots of battles! I like things like skulls because if you can keep them around, they can be remembered, even in death. Maybe more than than were in life. So really, skulls seem so happy to me! (That and they always look like they're smiling!)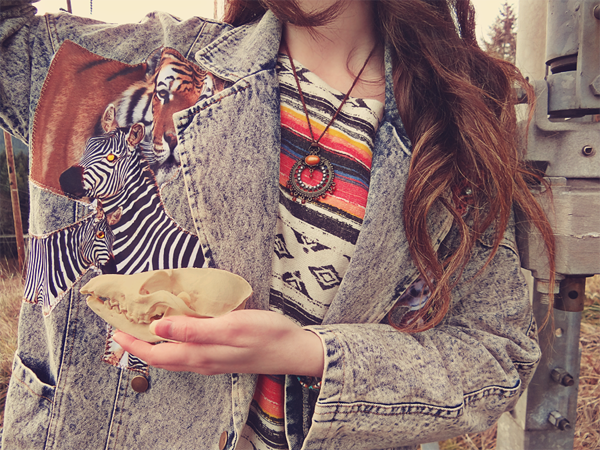 I also freakin' LOVE the appliques on this jacket. There's a zebra and a tiger, and on the other side there's a leopard and a giraffe!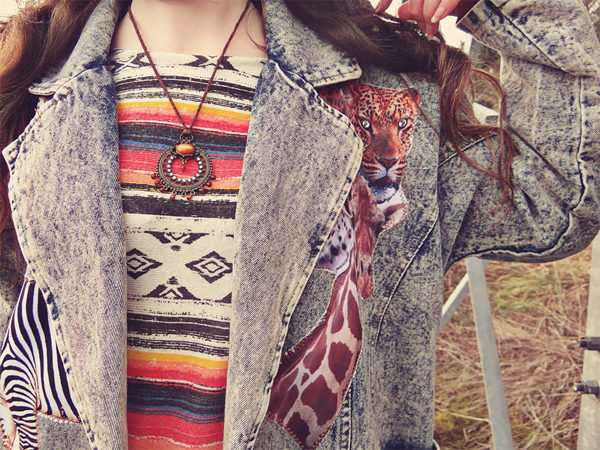 As promised, leopard and giraffe!!


Better picture of the little dude!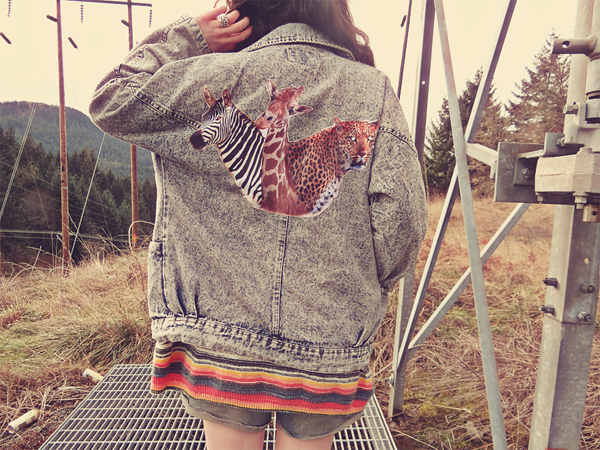 I seriously got soo many comments on the back of my jacket! People thought it was hilarious and cool.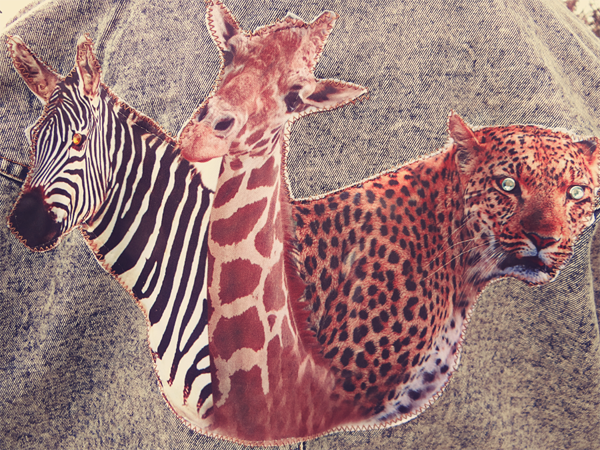 Somehow I find it funny that only the giraffe didn't get bejeweled eyes on the back. Also, the leopard is totally like DDDDD: <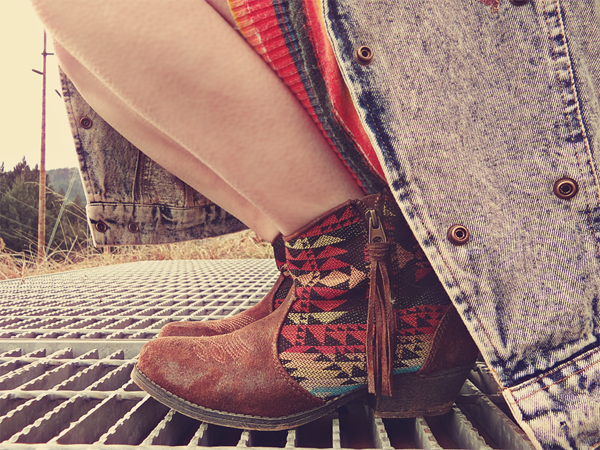 Goosebuuuumpsss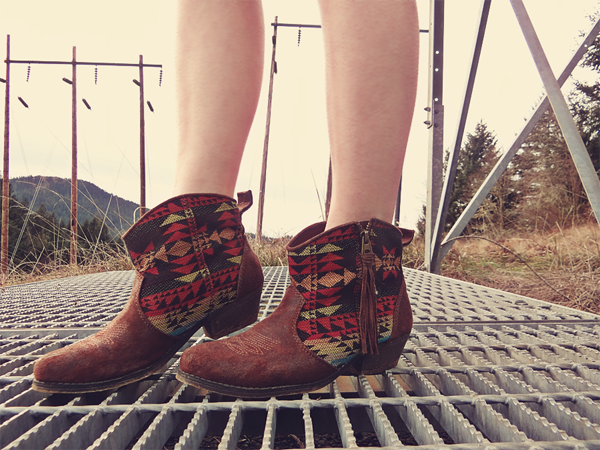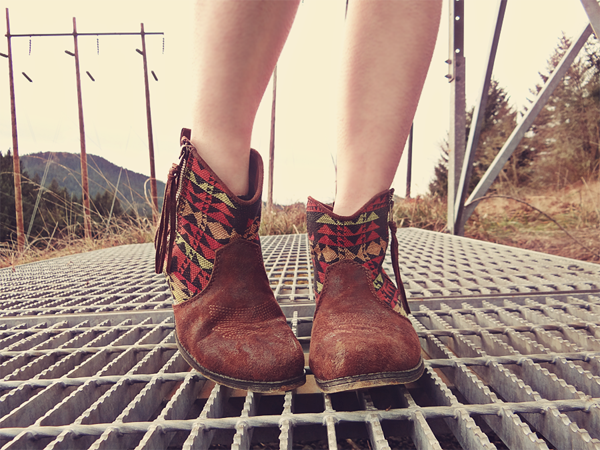 shorts- Forever 21
xoxo, ashlei