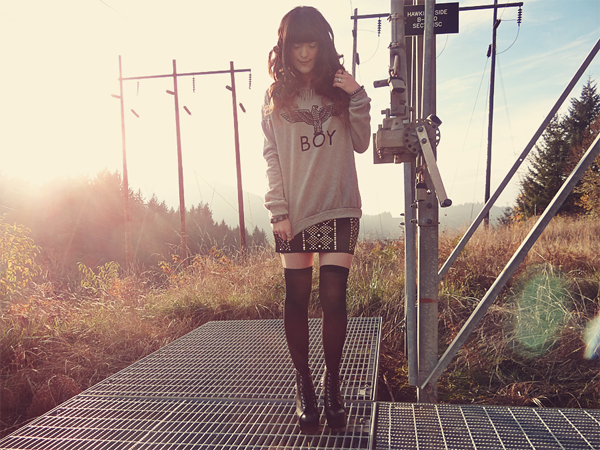 Wore this outfit recently. I'm really in love with basically every item I'm wearing, but mostly because the skirt and the boots both have studs on them. Couldn't be happier with how they match!
Doesn't the eagle look like it's pooping? I have no idea why they'd make their logo like that, but it's funny and I like it. XD Necklace is from
Romwe
.
Ffffff this fucking skirt from
Sammy Dress
is so awesome ;___; It's kind of short though, Josh always has to tell me to pull it down in the back!
Don't the boots match well?!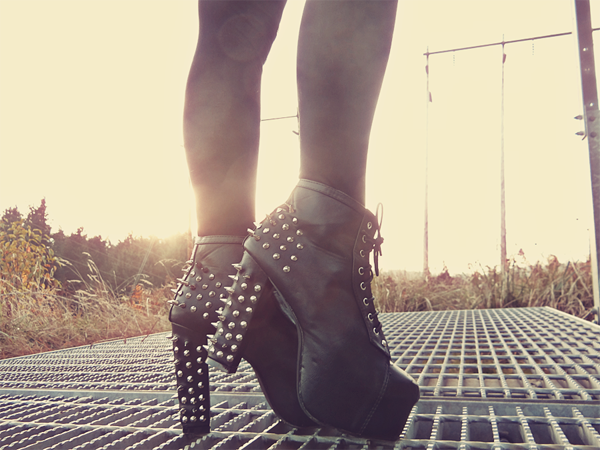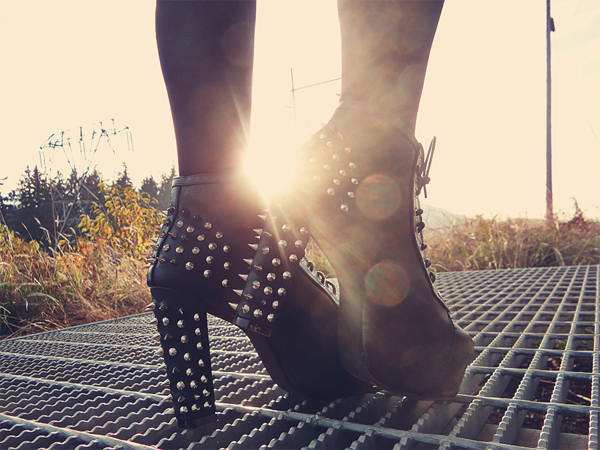 RUNDOWN
BOY London sweatshirt & spike necklace-
Romwe
socks- don't know!
xoxo, ashlei