Soo one of my favourite websites to snag deals from, Shop Lately, is having a sale!! For this sale, they decided to work with a few of us bloggers. We picked our favourite items from their website, and they're having a sale with the items we picked!!
I've been sporting goods from Shop Lately for over a year at this point, and they are one of my dearest and favourite places to shop, so I hope you'll check out this rad sale! (Their prices are already awesome as is, so this is a great opportunity!)
I often feel like bloggers can sound insincere (Especially with how heavily sponsored some bloggers are, and especially when talking about sales) but this is one I helped work on myself, so I truly am quite excited about it!
This was my number 1 pick from their website. It's so awesome, every time I look at it I get really excited! They even named the item after my blog! It kind of fits considering it's a bird, doesn't it? "The Faltering Bird" necklace!!
I wasn't aware this was a two piece set (as I don't have pierced ears) but this one was far too awesome to pass up!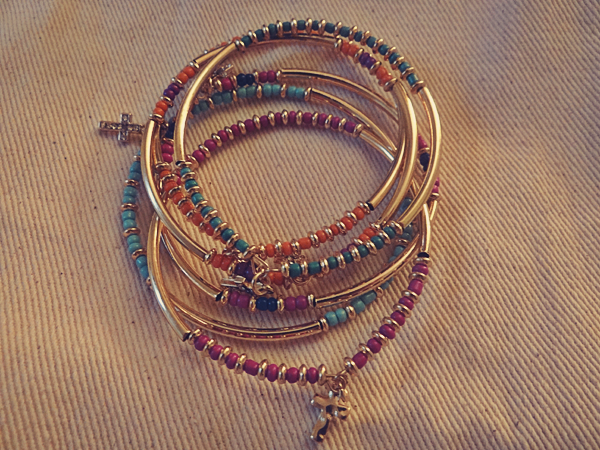 Bangles have been one of my favourite things to wear recently. If you'll notice, almost all of my looks have stacked bracelets! Do you like the look, too??
The jewels on the inside of the spikes are a nice touch, don't you think??
Hope all you lovelies find something that jumps out at you in the sale!!
xoxo, ashlei
PS: Here's all the other lovely bloggers that worked on the sale with me!!