I kept seeing this train track & field dress on website after website, and I kept turning it down over and over, and when I finally saw it on Chicwish too, I finally decided to get it. It actually reminds me a lot of Oregon landscapes! (Which is why I decided to pair this landscape dress with a landscape behind it!)
Here's the song that inspired this outfit: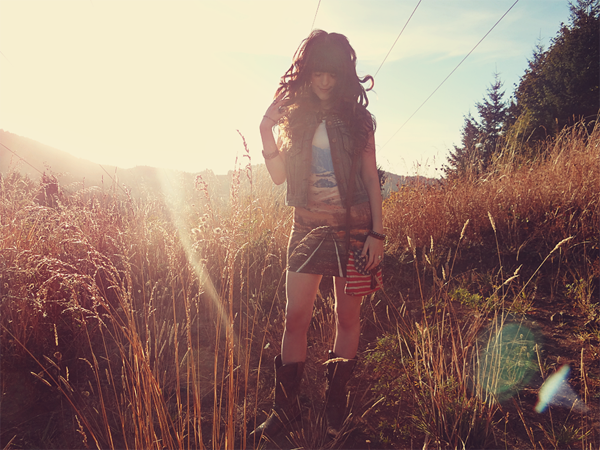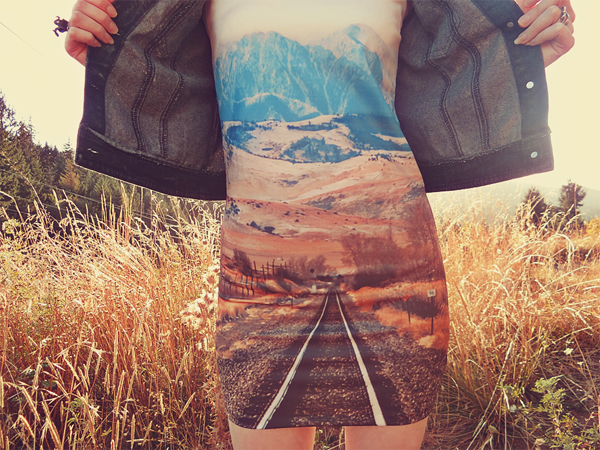 Can I please wear this everyday? Ughhhh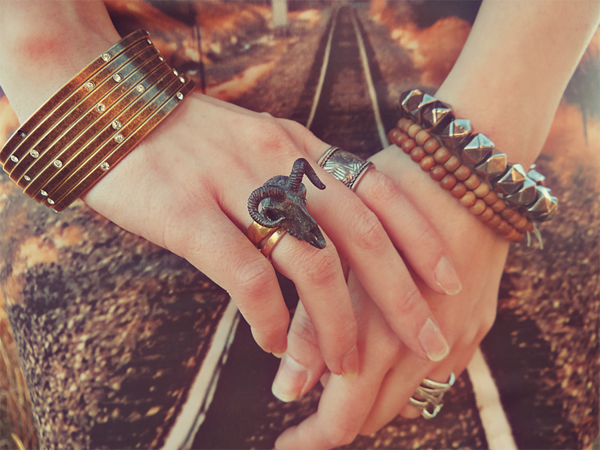 This ram skull ring...is my new baby. I keep wanting to wear it but also keep smashing it on myself. I need to learn to not swing my arms around like an angry gorilla, lol.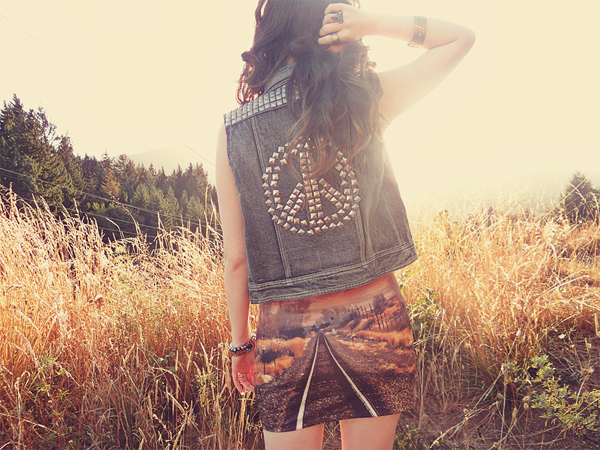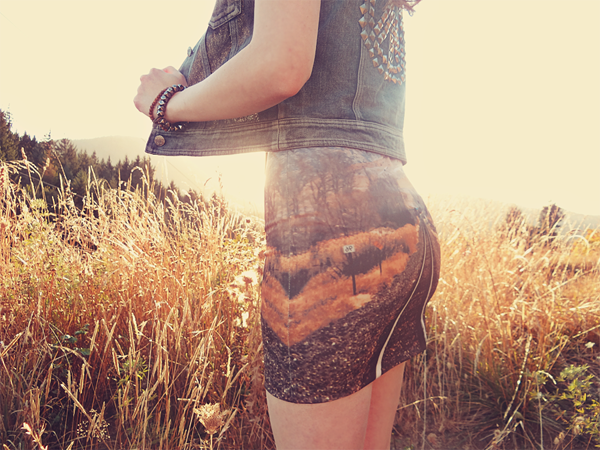 You better believe I can't even fit into size L pants! Our culture really loves to demonize weight, doesn't it? :/ I'm sure you'll be eventually hearing a rant/discussion along those lines from from me at some point, hah.
vest & eagle necklace- Romwe