I know I already talked about the
Shop Lately sale
before, but I wanted to show you guys the outfit I wore with the necklace they named after my blog!! The ponch, that I am creepishly in love with, is from
Crash & Burn Apparel
.
Song that inspired this look: (Which is a guilty pleasure, because I know the lyrics are terrible. I just really love the guitar solo at about 2:30 in!!)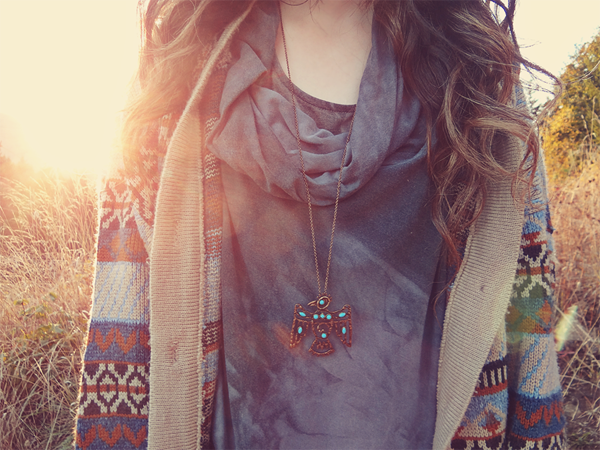 Recognize this sweater? I think I LIVED in it last winter. I'm not even joking.
Zillions of closeups of this for you, because I love it!
RUNDOWN
shorts- Forever 21
xoxo, ashlei