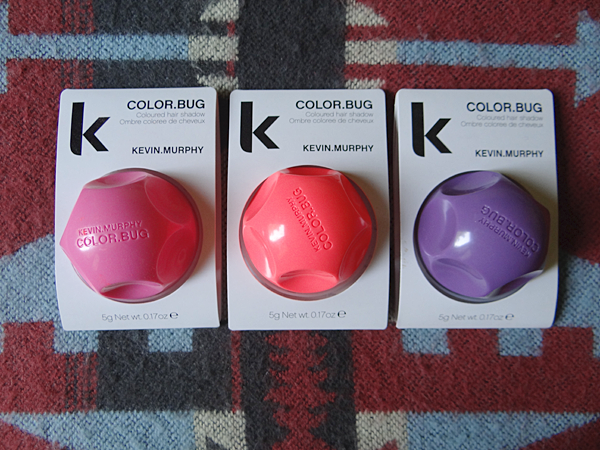 Today I want to share with you something super awesome! As I'm sure you've noticed, in one of my more recently looks, my hair was ombre orange & pink. You may have wondered why it was only like that for one look. The answer is the above: Colour Bug, by Kevin Murphy!
The awesome people at AbHair were nice enough to let me try out a few, and I'm really happy! I seriously want to wear this stuff everyday now!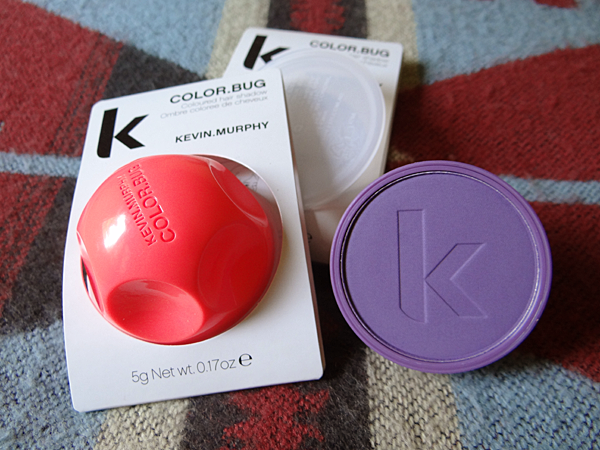 Kevin Murphy thinks that hair colour should be just as easy to apply and remove as makeup--and I agree! Take it from someone who has had dark brown hair their whole life that used to be past their hips when curled--I've only bleached my hair once and it's now almost shorter than my chest from damage. Damaging your hair with bleach and colour is not always an option, or even feasible at all.
It's really easy to apply, too. Just put on some gloves and brush the big "K" over your hair and you'll be transformed! For me, it only takes about five minutes to get it looking how I want! And for a more rad effect, you can totally mix the colours to make other colours, or do an ombre effect!
Anyways, I get mine from AbHair, and they're pretty much the cheapeest option online! Go try them out, because I know a lot of you are dying to!!