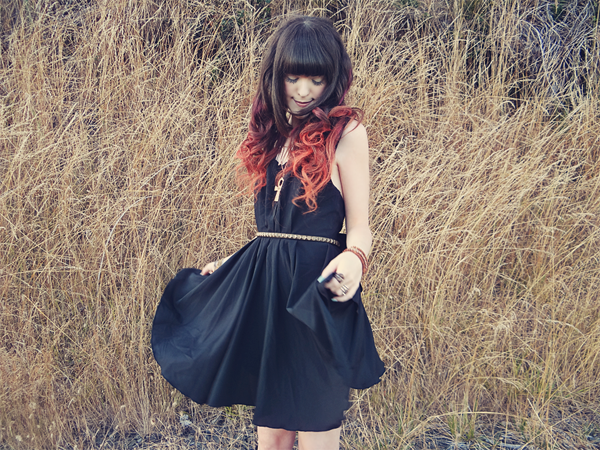 I'm really excited to finally show off my Colour Bug hair colour! It arrived about a week about but I was unable to style it until recently. It's really cool powder hair dye that stays in for a day, and comes out when you wash your hair! It only takes about 5 minutes to put in, too! I got mine from
AbHair
!!
Dress & spike necklace are from
Romwe
.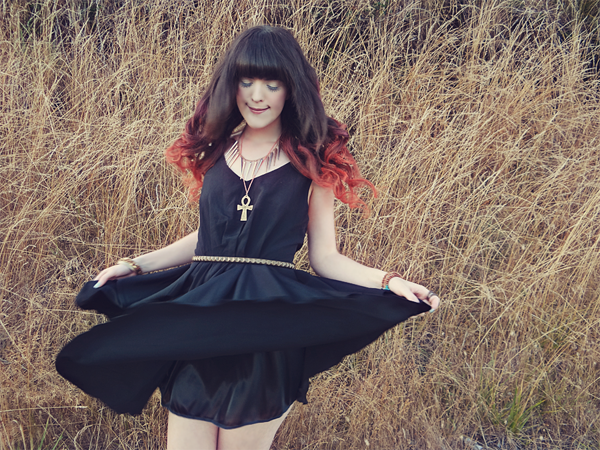 Twirling is fun!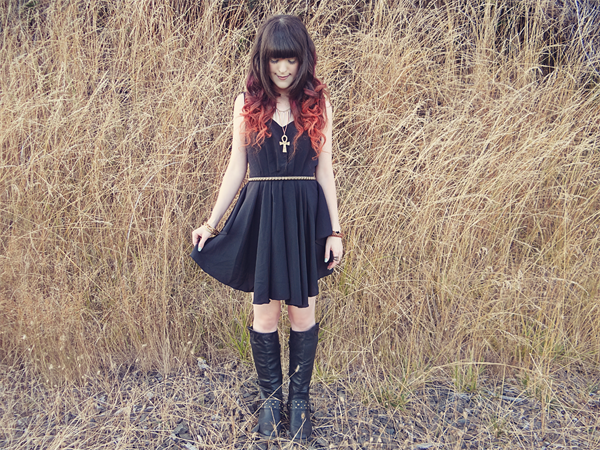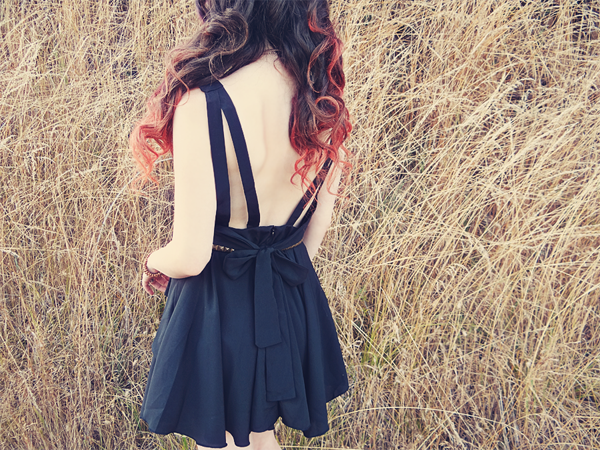 The back of this dress is fabulous!!
For those of you who still feel like they don't know what I look like (Which seems to be quite a few, judging by my Formspring) here you go, lol
And another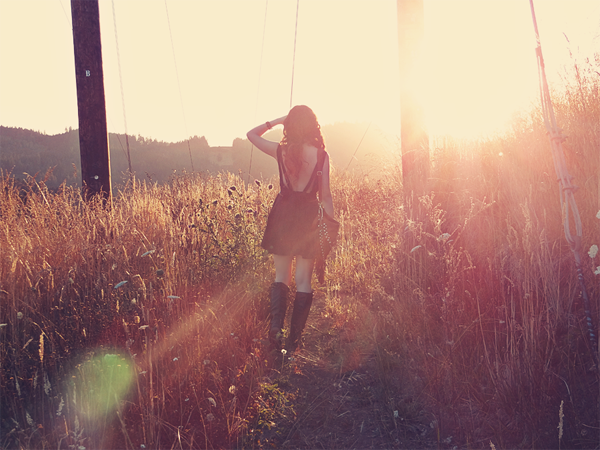 The end!!
RUNDOWN
colour big hair colour-
AbHair
dress & spike necklace-
Romwe
other bracelets- Forever 21
belt- Target
boots- Charlotte Russe
ankh necklace- DIY