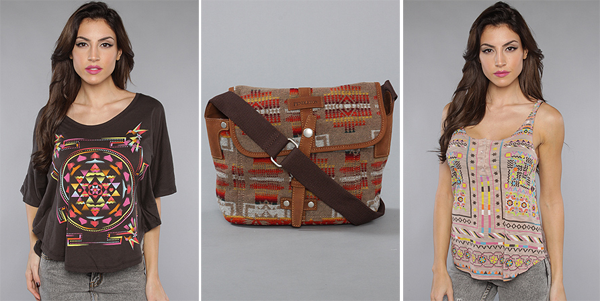 Today I wanted to share with you guys about one of my favourite websites:
PLNDR!
I found out about them through Karmaloop (One of my boyfriend's favourite clothing websites to look at) so whenever I have some extra money I like to browse
PLNDR!
Above are 3 of my favourite items they have in stock, currently. I want them all so bad! As you can tell, I'm ever the fan of patterns and bold colours--a trend I think will be around for quite a while (As it's already held true to the test of time already!) What styles are your favourites, right now??
They currently have an awesome deal going on right now--20% off their website, and the code is: SUN20. And the great thing is that a lot of the items they have up are already 60%-70% off!
However, that code won't be around forever, so the folks at PLNDR were nice enough to give me my own 10% off code for you lovelies to use! The code is: SUMMERLOVE

If you'll excuse me, I must go pine over that bag in the middle. Pendelton is a must for me!