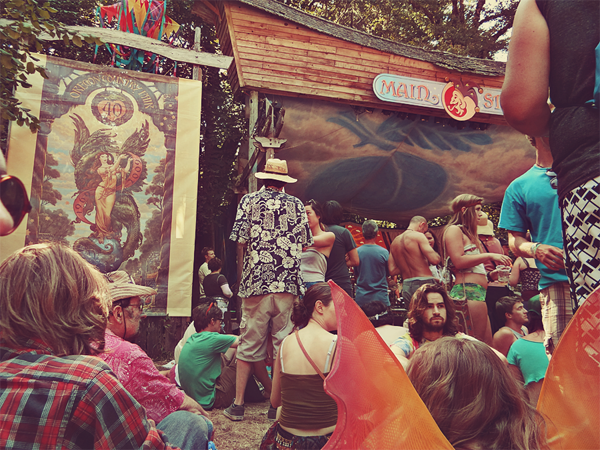 Today I have a SHIT ton of photos for you. They're from the 43rd annual Oregon Country fair! (Ignore the banner, I have no clue why it say 40th. I think they were just too lazy to make a new one!) Anyway, it's awesome and basically a giant hippie fest. I wasn't allowed to go as a kid because a great portion of the attendees are generally partially nude. So I'm making up for the lost time by going every year, now!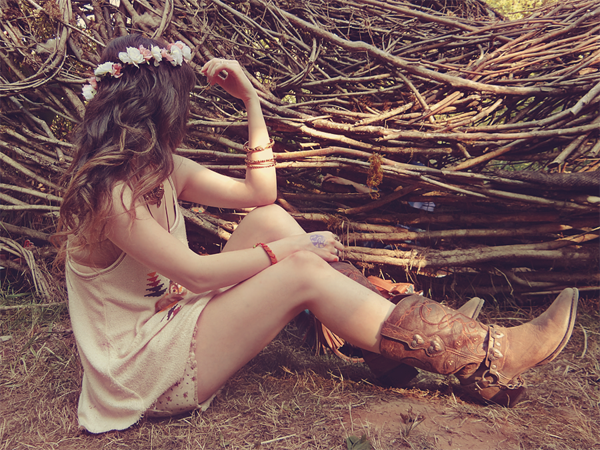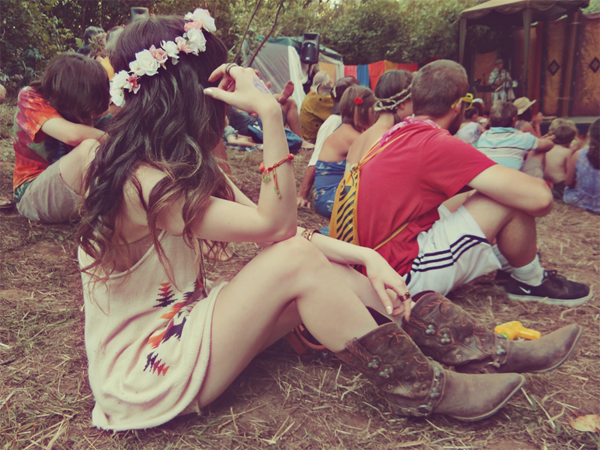 Another photo that looks basically the same, lol!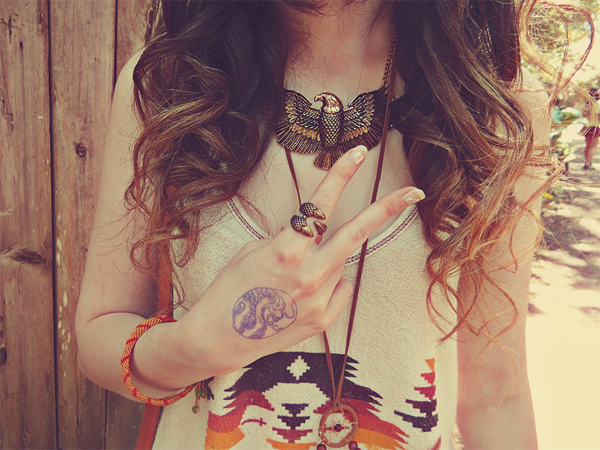 Fucking rad necklace is from
Romwe
!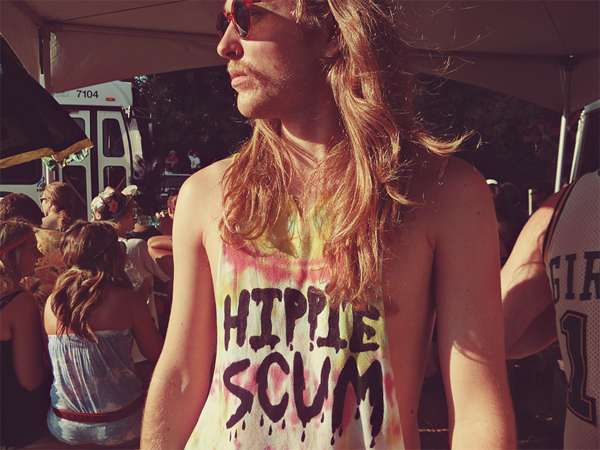 I like the shirt Josh made! He got a lot of smiles and high-fives. It's interesting, because the general reaction to the shirt was, first, momentary scorn, followed shortly after by the viewer getting the joke, and smiling!
Really rad little place to meditate!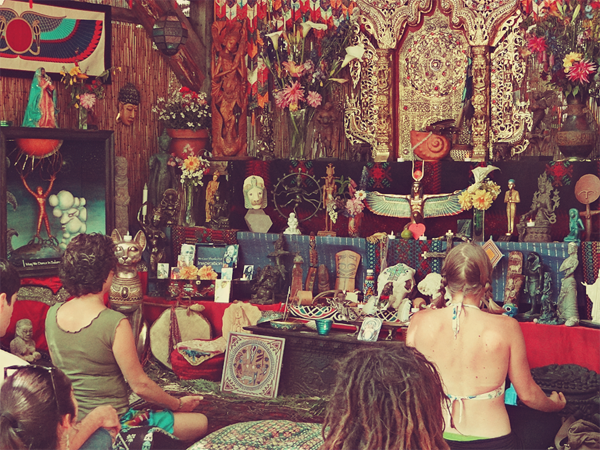 Dragon!!
Inside the dragon. It's pretty big inside!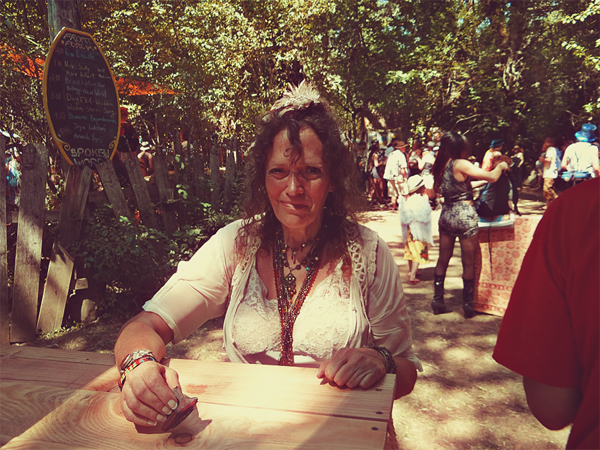 This woman looked cool!
hi
This is really cool--a photo in the same place, circa 1982. I wasn't even born yet!!
I love the expression on the one to the far left! They're all so cute.
Dancing jellyfish!
Barring the synthetic fabric of the tutu, this picture seriously looks like it could be from the 70's! Love it.