Godddd I cannot explain to you how much I love these shorts. I have some cuttoffs I made myself but am totally afraid I'm going to ruin the bathtub with bleach dip dying them, so when I saw these I flipped! They have cute little star studs on them too. shorts & top for from
Romwe!
The vest is really cool too, it's super thick and made really well, from
Choies.
Eagle necklace is from
Shop Lately!
Also I haven't worn my yellow bracelet much, but it's super cool! I wish I had more like it, but I found it at a used shop so fat chance I suppose!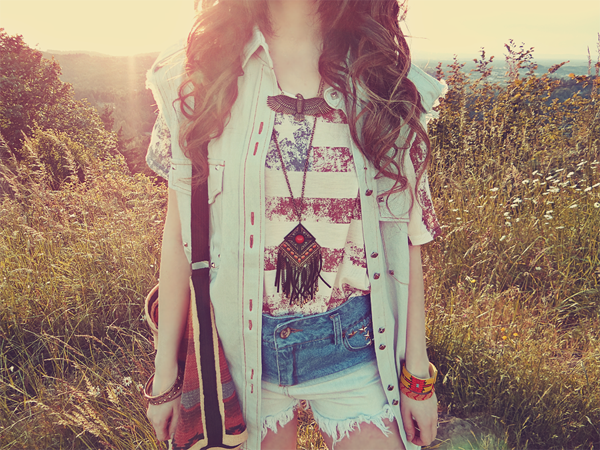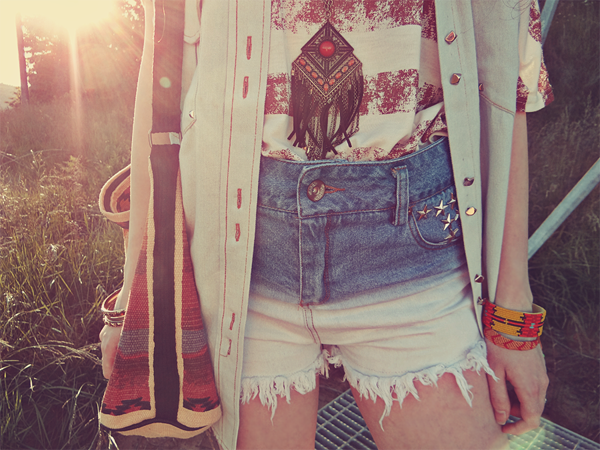 Star rivets!! The little orange bracelet is also from
Shop Lately!
Got this when I was in Las Vegas! There were a bunch of neat bags for pretty cheap but I ended up with this one. My friend Courtney has the same one!
Mr. Hawk!
RUNDOWN
necklaces- Shop Lately & Forever 21