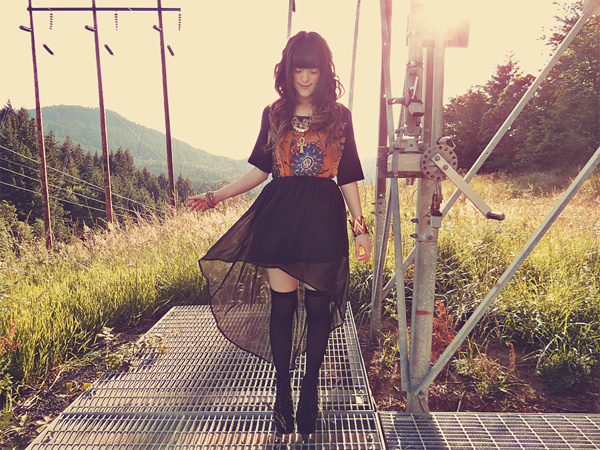 This look was super fun to wear! I can't really get over these hi lo skirts, they just seem so elegant and silly to me! Top and skirt are from
Romwe!
This top is really intricate! I can't exactly tell what's going on, but it's looks rad, so that's good enough for me! Necklace is from
Shop Lately
, and bracelet is from
Romwe!
Hngh I love my JC's <3
RUNDOWN
top, skirt, and patterned bracelet-
Romwe
ankh necklace- DIY
gold bracelets, socks - Forever 21
shoes- Jeffrey Campbell