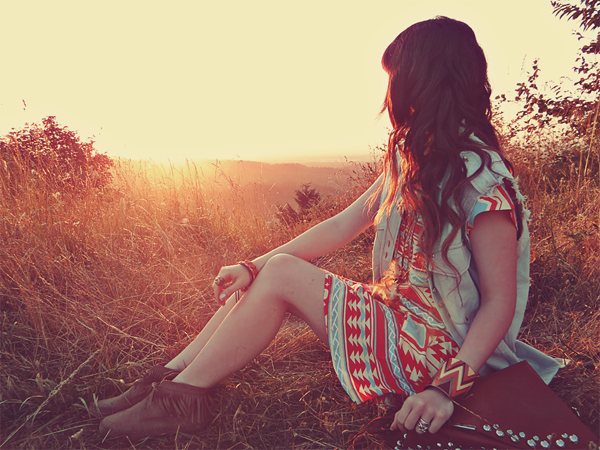 I really love this little mountain we climb every time we take photos! The landscape is so sweeping, it's hard to not just sit down and take it all in, especially after a brisk walk/climb.
Dress & woven/beaded bracelet are from
Chicnova
, and vest is from
Choies
!!
Song that inspired this look! I really like it, it reminds me a LOT of the music from a TV show called Trigun mixed with one of my old high school teacher's bands.
Sometimes when I sit on this path especially, I like to fancy myself a peddler out west, waiting for a horse and cart to come by, traveling between two cities in some long forgotten past.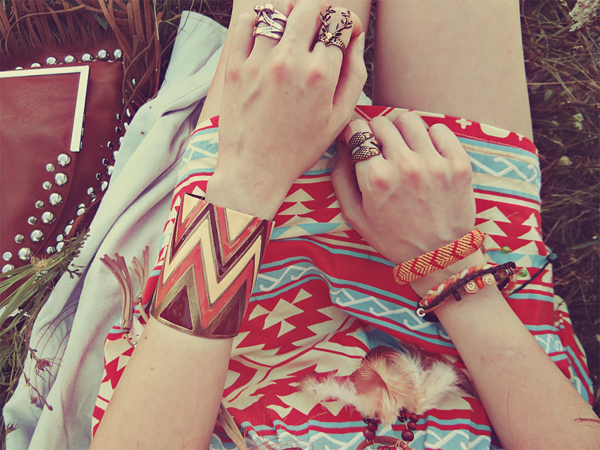 Here's a better shot of all the bracelets! The metal one is from
Romwe
, the thick friendship bracelet is from
Shop Lately
, and the woven/beaded one is from
Chicnova
!!

Close up only because of the little guy on my arm!! I sat there so long just taking pictures and looking at the sky that I guess the butterfly thought I was permanent!