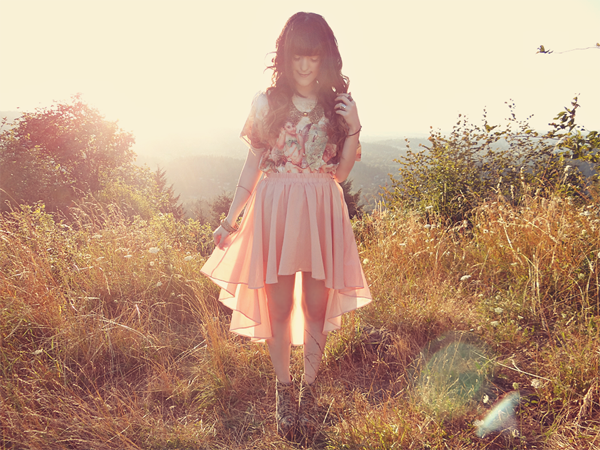 This outfit is seriously so fun to wear. I can't get over these stupid hi lo skirts, I have like 5!
Top is from
Solilor
, necklace is from
RIRE Boutique
, skirt is from
Chicwish
, and metal collar is from
Romwe
!!
Here's the song that I'm accompanying with this outfit. In Japanese, the title means more or less "When the sunset burns red"--you'll understand why I chose this song when you see the last few photos in this post!!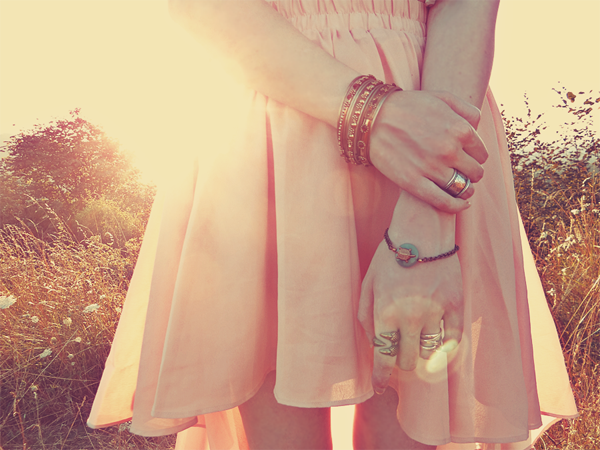 When we were taking these photos, there was a cool guy sitting near us at the very top of the mountain, playing some kind of Native American flute I believe. It was really pretty and calming! We decided to just sit for awhile and listen to him play.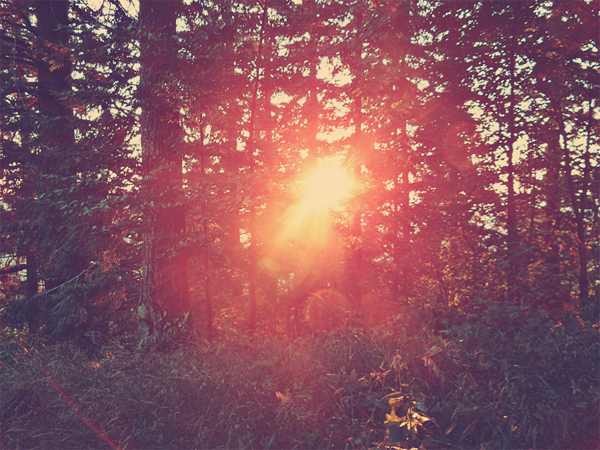 The sunset was SO fucking weird. It was so red!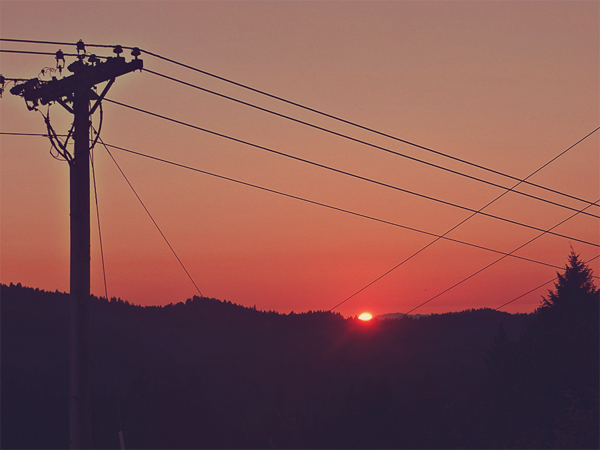 The following two photos after this photo, to drive the point home about the sunset, have NOT been colour editied. They have been resized to fit on this blog, and sharpened. No colours have been altered or enhanced--this is how they appear on my camera screen!!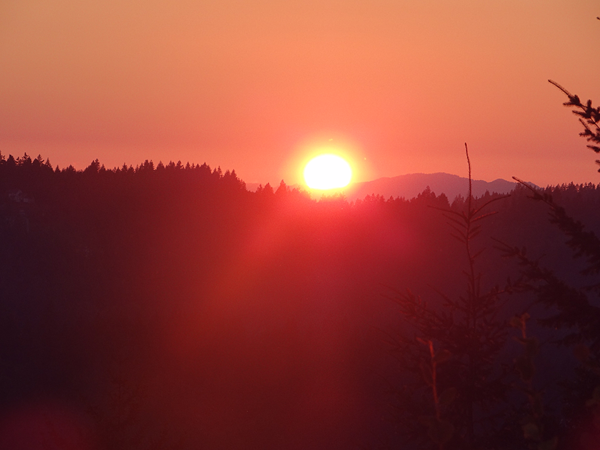 !!!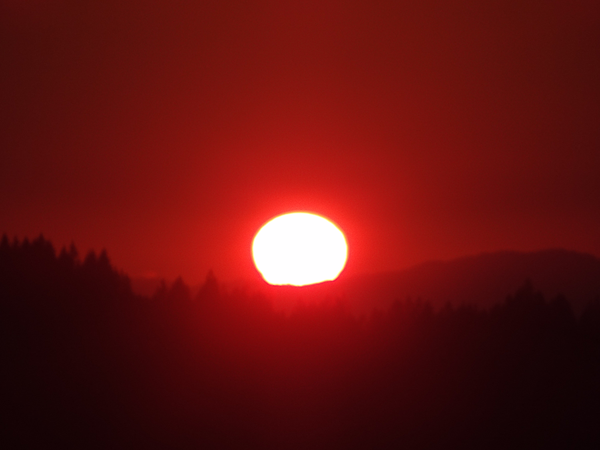 I wasn't kidding when I said the sunset burned red!
RUNDOWN
top-
Solilor
skirt-
Chicwish
metal collar-
Romwe
bird potion necklace-
RIRE Boutique
claw ring-
Beginning Boutique
turtle bracelet- Les Jumelles
other bracelets- Forever 21
shoes- Jeffrey Campbell