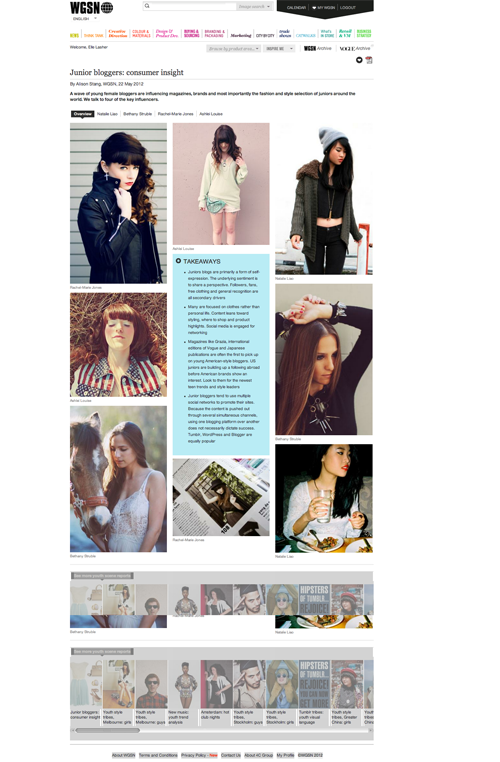 Just wanted to share with you guys an interview that I did with
WGSN!
It's a press website so I don't have a way to log in, nor is it a public website, but the woman who interviewed me was nice enough to send us all files of our interviews! You can click all of these images to enlarge them.
Also, look at all the other lovely girls they interviewed! I really enjoy all three of their blogs!

I really hope that you all enjoyed my interview!

xoxo, lovelies