This outfit was suuuper comfortable to wear! It's pretty simple, but I really love lots of lace, and baggy outfits! Lace bottoms are from
iAnyWear
, and the top is from
Stitched & Adorned!
Song that inspired this look: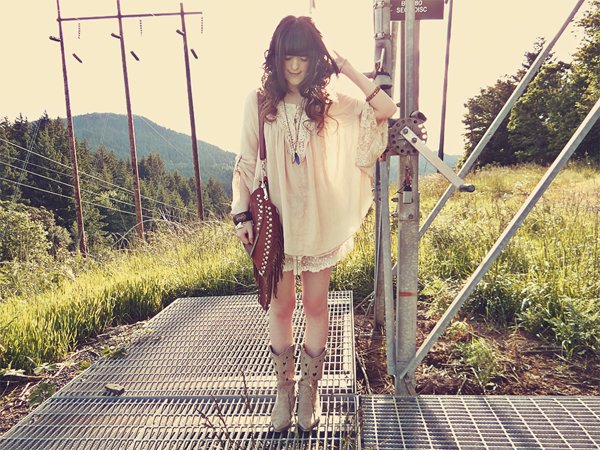 Mr. Deer friend!
Found a poor dead alligator lizard :( It's sad that most of the time we see nature when not from afar or behind bars, it's dying or dead. I wish I could have seen this lizard under better circumstances!
We made him a little offering/ grave thing!
Bye bye, lizard.
RUNDOWN
wood bracelet & gold bracelets- Forever 21