As I'm sure you've all noticed, I wear a LOT of jewelry from
OS Accessories
. (I'm usually wearing at least one of their pieces at all times!) They are definitely one of a kind, and very unique! Recently, I got another order of jewelry from them and I couldn't be happier. I've always really liked bones, I'm not sure why. Possibly a morbid fascination? Maybe adoration for the creatures for which they were modeled after? Either way, I love bones!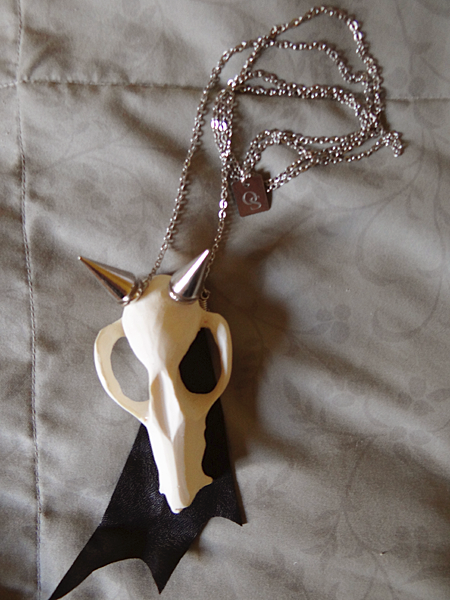 This is probably my favourite!! Such a punk little bat <3
I had actually wanted to order this ages ago but at that point only had money for a really small one. Now I have two!!
I think I've worn this more than any of the other three! There's always a reason to wear a bone bracelet, in my opinion, haha!

Also, on another note, if you'll notice, I've added a Google Translation function in the upper right hand corner of this blog! I realize that not all of my readers are necessarily English speaking, so I'd like to reach out to those of you who would like to follow my blog but do not know English. I should have done this sooner, but better late than never I suppose!