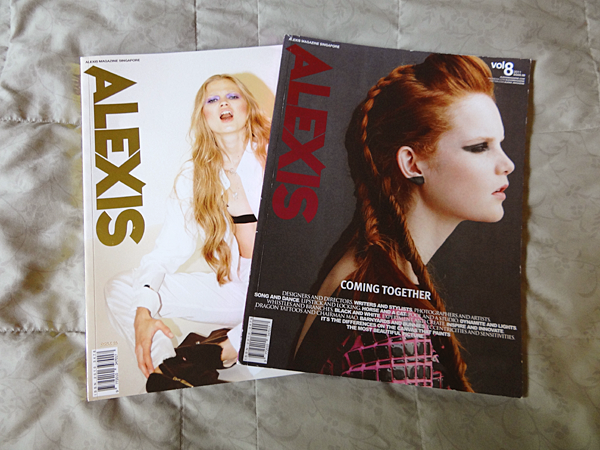 Just wanted to share two publications I'm in! I've been in
ALEXIS
before, but here's some more! I think I'm in one more, but it hasn't arrived in the mail yet.
I believe this is the the issue 8, with the red text on the cover.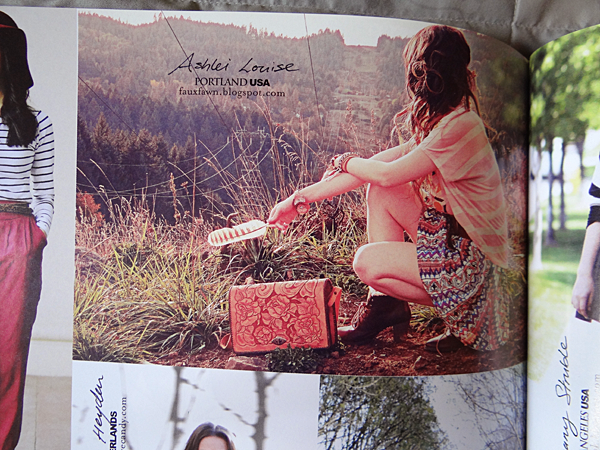 Closeup!
Issue 9! It's funny because I actually ended up sitting in the same position in these photos. How odd! Also look, there's
Charlotte
to my left!!
All the issues I've been in that I've been sent so far!
Also, I'm not sure how many of you know what EDC is, but it's a massive rave--the "Electric Daisy Carnival"-- that used to be held in LA but is held in Las Vegas. I'm going again this year, and it'll be my third year in a row! Say hi if you're going and you see me there!!
All the swag that was inside!

This white package is full of seeds. "E D Seeds" hahaha! Can't decide where to plant them yet, though.


Last, but CERTAINLY not least, thank you SO MUCH for 900 followers on Faltering Bird, and 9k followers on my LookBook!! To celebrate this mark, please stay tuned for TWO very special giveaways. You won't be dissaspointed!!


xoxo, lovelies