My lovely pastel pink blouse is from Romwe!!
I love Easter! When I was a little kid I'd always go to Easter egg hunts and pride myself on getting a bunch of eggs. More candy for me! I also went to a French I
mmersion school as a child, and on Easter we'd leave our shoes outside our classrooms, go to an assembly, and when we came back we'd have toys and candy in our shoes! Always my favourite day of the year.
I've seriously been wearing this necklace from
Mad Lady
at least every other day since I received it. Deers are one of my faovurite animals!!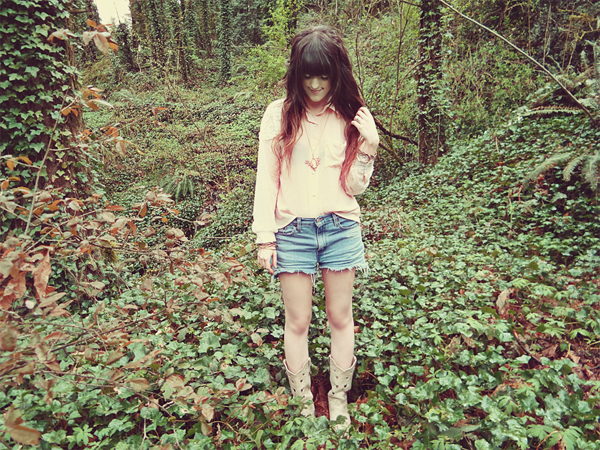 I can't ever choose which pictures to use!
RUNDOWN
shorts- Levi's from goodwill, made them into shorts!
bracelets- Forever 21, H&M, & Majorica