My crochet top is from
2020 Ave
, and my intricate bra is from
Adore Me!
I really love how delicate these look paired together!
Isn't the bra cute?!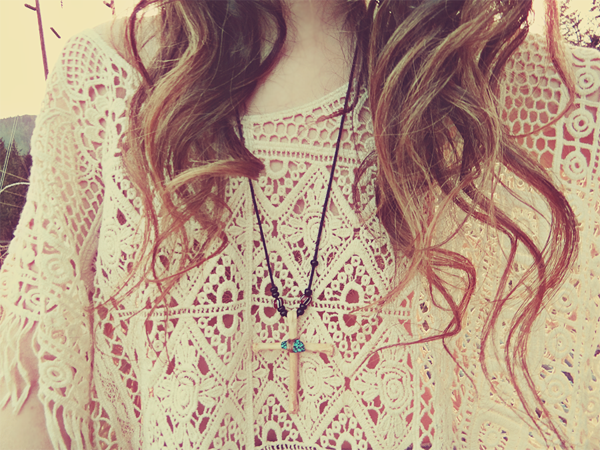 Love it paired with my cross-bone necklace!!
Also, blogger's editing system changed today, so if this post looks wonky, bare with me! Today was one of THOSE days. You know "those" days. The ones where you didn't get nearly half the shit done you needed to, and everything goes wrong. A bird even took a crap on my jacket today!! I think I need to go to sleep and start over, haha.
RUNDOWN
top-
2020 Ave.
bra-
Adore Me
bag-
Shop Lately
shorts- Levi's jeans, made into shorts by me
coyote cross bone necklace- from friend