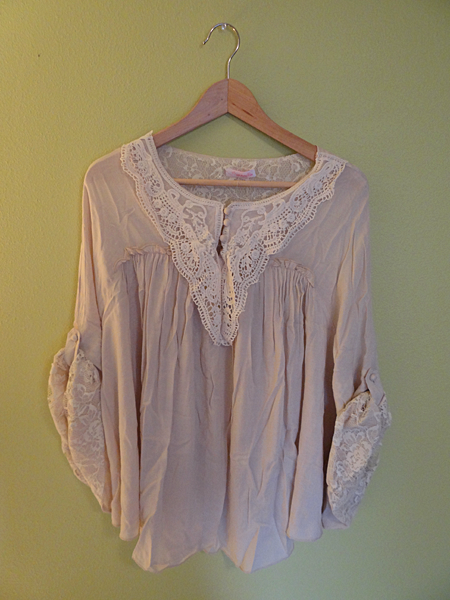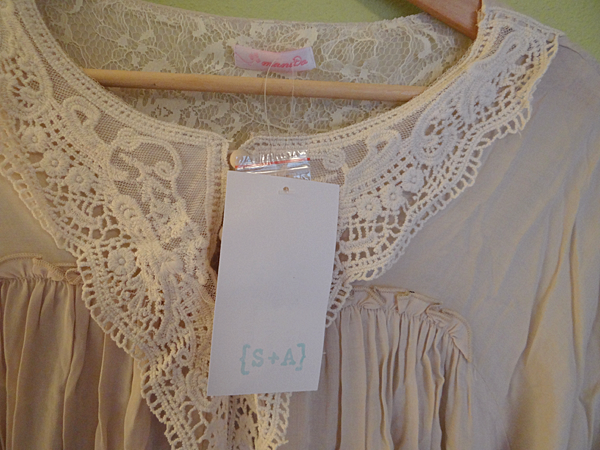 Today I want to share with you my lovely new top from
Stitched & Adorned!!
I'd been needing a nice lace tea-coloured top like this for some time, so when I cam across it I knew I had to have it! Isn't the lace so delicate for spring? I think my favourite part is that the sleeves can be down, but you can also pin them up--and when you do, even more cute lace appears!
What's on your spring list of must-haves??